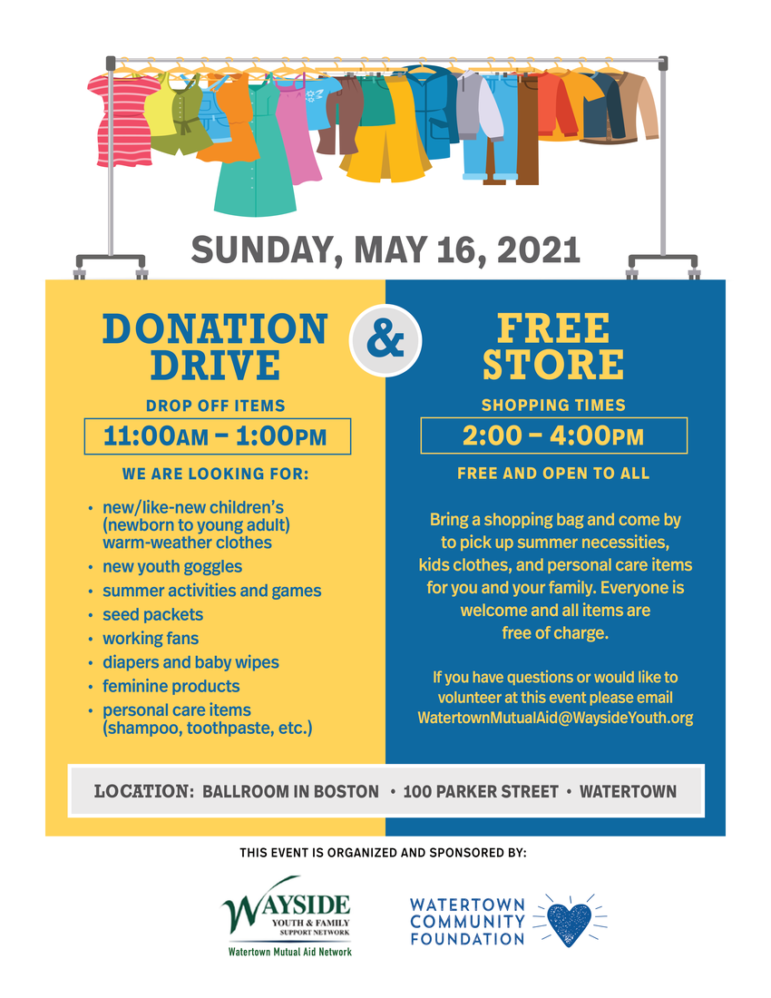 Donations of clothes, diapers, toiletries and other times will be accepted during a donation drive on Sunday, May 16.
Wayside Youth and Family Support Network and the Watertown Community Foundation will host a donation drive on May 16 from 11 a.m. to 1 p.m. at Ballroom in Boston, 100 Parker St. in Watertown.
Items being collected include: new and like-new children's warm-weather clothes (newborn to young adult), new youth goggles, summer activities and games, seed packets, working fans, diapers and baby wipes, feminine products, and personal care items (shampoo, toothpaste, etc.).
Following the drive, there will be a free store from 2 p.m. to 4 p.m., open to all. Bring a shopping bag.
For more information or if you would like to volunteer, email watertownmutualaid@waysideyouth.org.