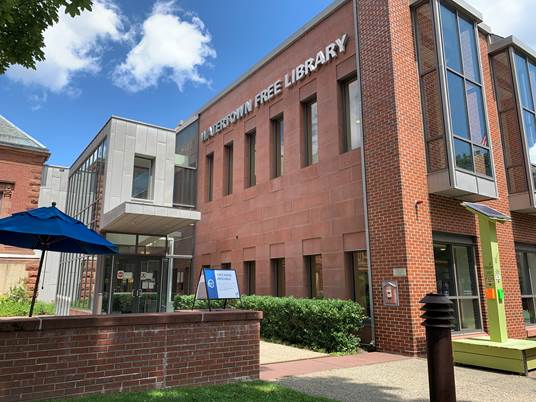 The Watertown Library is looking to bring books and other items closer to residents by starting a book mobile.
The effort got a big boost from a donor, but the library still needs to raise about $70,000 to cover the cost of the custom vehicle, said Daniel Pritchard, a member of the Watertown Board of Library Trustees.
"It is a great opportunity to reach the parts of the Watertown community that are not able to get to the Library, and maybe aren't as mobile and can't get down there as easily," Pritchard said. "The Library is also just such an important resource for the Town, and to be able to go out to every nook and cranny in the community and make resources available is a really exciting opportunity."
Pritchard has fond memories of going to a book mobile as a child growing up in Quincy.
"I remember it being like a little bock party. I also remember it being huge and was probably a van," Pritchard said. "It was really exciting for me and really nice for my mom. I had a single mom and she had multiple jobs, so having a library at the end of the street once a week was really nice."
The cost of a vehicle that would go out into the community is about $170,000, Pritchard said, but the Library got a head start.
"We were approached by a generous donor who wanted to make something possible that we wouldn't be able to do otherwise and made a very generous seed donation of $100,000," Pritchard said. "We are working to fill in a gap of about $70,000 to get a vehicle — something that will last a long time and can handle a load of a ton of books, literally."
The Library seeks sponsors for the bookmobile, Pritchard said.
"We have some opportunities to have sponsors be recognized for their generosity and we are thinking about a couple different tiers," Pritchard said. "We would love it if someone said 'We'd take care of it.'"
The Library has already been contacted by a few residents who said they would make individual donations, and biotech company C4 Therapeutics has pledged to donate, Pritchard said.
Anyone interested in donating to the cost of the book mobile can email Daniel Pritchard at dpritchard@watertown-ma.gov