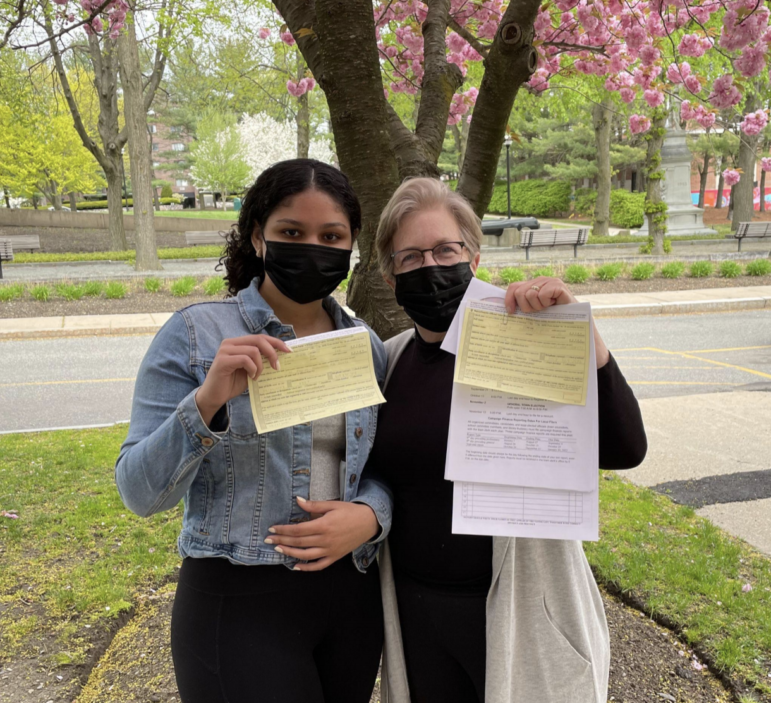 The following announcement was provided by Connie Henry:
After thoughtful consideration, I've decided to run for Town Council in District D. On Monday, May 3rd, I went to Town Hall to pull nomination papers and was thrilled to be joined by my granddaughter Eva, who turned 18 on Earth Day and registered to vote!
I love Watertown and appreciate being a lifelong resident of the community. As the town grows, my goal is to help ensure a vibrant, respectful, inclusive community and to support the particular needs of District D. I am dedicated to listening to our constituents and will actively advocate for their interests, including issues of development, traffic, and transportation.
I am especially interested in supporting excellent schools, expanding community green spaces and recreational opportunities, acting locally on issues of climate change, and promoting solutions that are equitable and inclusive.
My husband DeWitt and I have been residents in Watertown for more than 40 years, raising our family, and we have two grandchildren who attend Watertown Public Schools. I am an educator and recently retired from Boston Public Schools, where I served as the Assistant Director of K-12 Mathematics. I have been involved with various town-related committees, including being a past Board Member of the Arsenal Center of the Arts (now the Mosesian) and recent art committees such as YardArt, and a facilitator for the Kingian Response Team, as well as other organizations.
I am very interested in hearing ideas or questions related to Watertown, especially from District D residents. You can contact me at csherbill.henry@gmail.com.