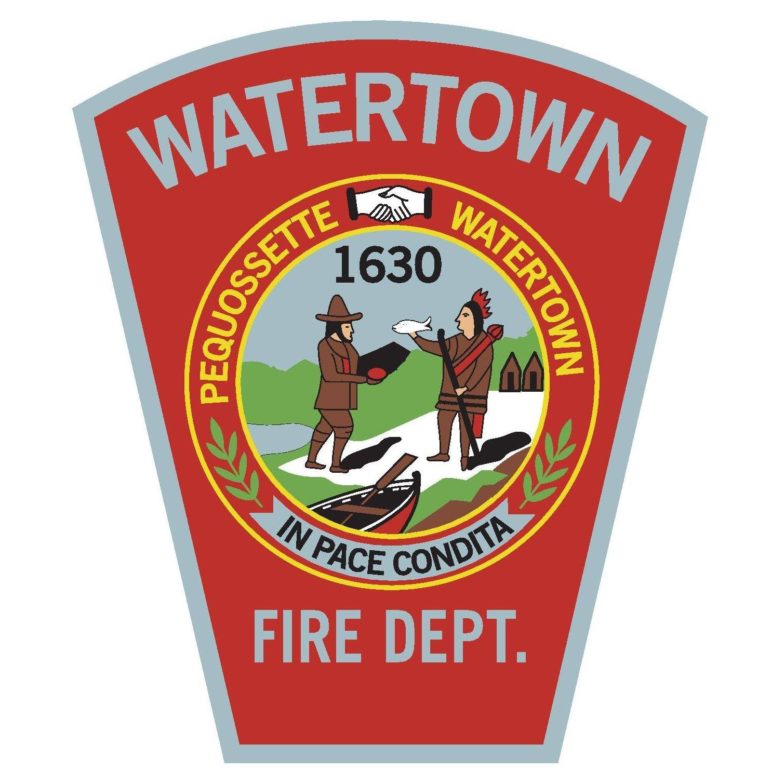 A fire started in an apartment in an apartment complex on Watertown Street on Wednesday, but was doused before it spread within the unit or to other apartments.
The Watertown Fire Department received the fire alarm at 1:31 p.m. on Wednesday. The fire began in the kitchen area of a unit in the Watertown Square Apartments, located at 20 Watertown Street.
No one was home when the fire began, but it was discovered by an alert employee, said Watertown Fire Capt. Eric Allen, the WFD's Fire Investigator.
"There was a maintenance worker that was on the roof of the building that saw smoke coming out of one of the vents," Allen said. "He ran down and started to investigate and see where the smoke was coming from."
The worker found the smoke coming from an apartment on the third floor and went to grab a key to open the door and found a fire in the kitchen of the unit.
"He grabbed an extinguisher from the hallway," Allen said. "He partially extinguished it, and shortly after fire crews arrived and finished it off." 
The fire melted a few items in the kitchen, Allen said, including the sink hose and a SodaStream machine. The fire also covered the inside of the apartment with black soot. The resident will have to wait for the apartment to be cleaned before he can move back in, Allen said.
Fire investigators believe they know what started the blaze.
"We haven't finalized the investigation, but it looks like it was caused by a drone battery that was charging on the counter," Allen said.
The working fire did not require a second alarm, Allen said, but all Watertown Fire engines and other vehicles responded because of the size of the building. Fire crews from Waltham, Newton and Cambridge covered the Fire Stations in Watertown during the incident. The last Watertown Fire vehicle left the scene at 2:43 p.m.