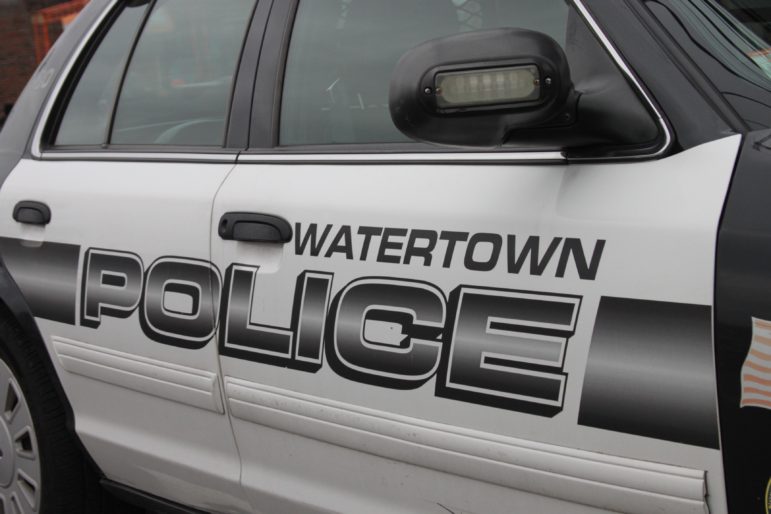 The following information was provided by the Watertown Police Department.
Arrests
None
Incidents
May 3, 3:41 p.m.: The owner of a work vehicle left in Watertown was informed that the vehicle had been involved in an incident in Walpole. The 2005 Ford pickup had been parked at a construction site on Howard Street on April 30, and the following day Walpole Police stopped the vehicle and found that the driver did not have a driver's license and it was towed. At the time, Walpole Police did not know the vehicle had been stolen. When they realized it was stolen they contacted the owner. Walpole Police are pressing charges on the suspect.
May 3, 4:05 p.m.: A Lexington Street resident reported a stolen package. She had ordered six healing crystals for $50 from Esty.com. The package was scheduled to be delivered on April 30, and she received a message from the U.S. Postal Service that it had been left at her house, but when she got home it was not there.
May 3, 5 p.m: Graffiti was discovered at Moxley Field by the Watertown Police Department's middle school resource officer. Some vulgarities were spray painted on the stair climbing structure. The Town of Watertown employees cleaned the graffiti.
May 4, 1:01 p.m.: A package was stolen from a home on Mt. Auburn Street. A textbook, valued at $153.10, was ordered on eBay and was supposed to be delivered on April 19. When the resident got home, he could not find the package. It appears to have been taken from the porch.
May 7, 12:45 p.m.: Several items were stolen from Ulta Beauty at Arsenal Yards. The store manager reviewed footage from May 5 and she saw a woman come in and take seven fragrances, put them in her purse, and leave without paying. The Versace and Gucci fragrances were worth a total of $756. The suspect is described as a woman with medium skin complexion, about 5-foot-5-inches tall with long dark hair.