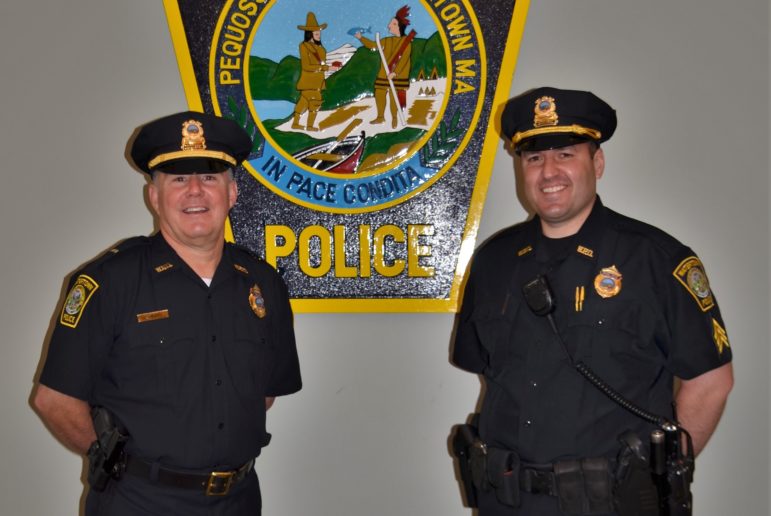 The Watertown Police Department announced its newest lieutenant and sergeant, who were honored in a promotion ceremony last week.
Tom Grady was promoted from sergeant to lieutenant and Eric Garabedian was promoted from officer to sergeant.
Help us congratulate WPD's newest Lt & Sgt. Today Det Sgt Tom Grady was promoted to Lt & Off Eric Garabedian was promoted to Sgt. Both Lt Grady & Sgt Garabedian will be assigned to the night patrol div. We wish you both the best of luck in your new positions. @watertowngov pic.twitter.com/YfE9zeCXvB

— Watertown Police (@WatertownPD) May 21, 2021
Lt. Grady, started as a public safety dispatcher in 1997, police officer in 1998, promoted to sergeant in 2003, then lieutenant in 2021, according to the Watertown Police.
Sgt. Garabedian, started as a police officer in 2006, promoted to sergeant in 2021. 
Both officers will be assigned to the Night Patrol Division.