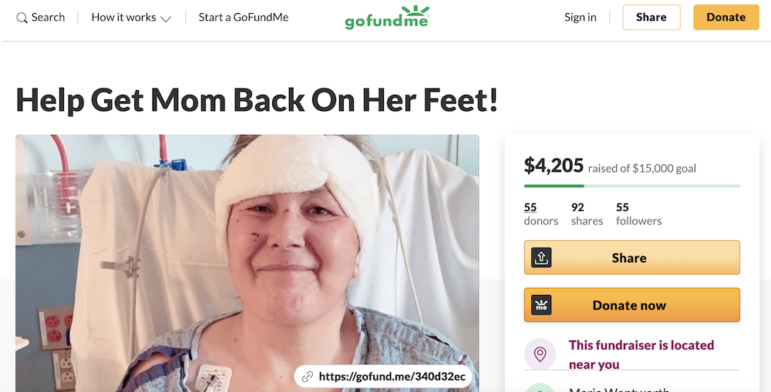 A crowd-funding campaign has been started in an effort to prevent a Watertown woman with severe medical problems from losing her home.
Alyssa Pinzone started the GoFundMe campaign to help her mother, Angela, raise $15,000 to stop the foreclosure of her Watertown condominium. The mother of two had a car accident in 2018 and continued to have medical issues, which were originally misdiagnosed. Angela has not been able to work, and her bills have been poling up, Pinzone wrote on the GoFundMe page.
Pinzone wrote on Facebook:
"I made a GoFundMe for my mom in hopes to help save her home from being foreclosed. She has been through a rough few years being disabled and misdiagnosed resulting in her being unable to work. Because of this, she has had no income and her bills have sky rocketed. She thankfully has received a proper diagnosis this past month and underwent life-saving brain and spine surgery. She is now in recovery but unfortunately she is a imminent risk of loosing her home due to past due property tax, water bill, and condo fees. I am hoping everyone is able to read this post, share it, and if possible, donate. If we can get 1,000 people to donate $10, we would be so close our goal. Thanks to everyone who has read this, shared, and donated."
Read more about Angela's story and the fund-raising effort by clicking here.