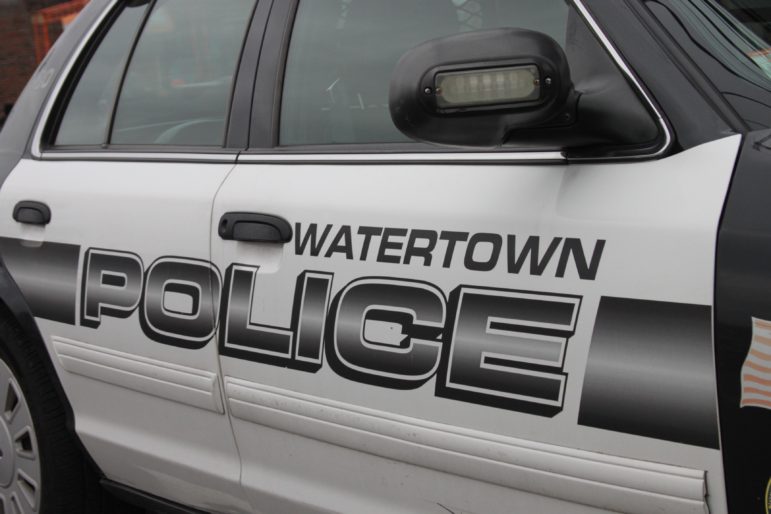 The following information was provided by the Watertown Police Department.
Arrests
May 19, 2:08 a.m.: A police officer checking on the parking garage at Arsenal Yards spotted a white pickup with two men inside on the second floor. One of the men appeared to be hunched over with his eyes closed. Police checked on them and asked what they were doing in the mall after business hours. They said they had no place to stay, and they were looking for work so they figured they would check if Arsenal Yards had work with all the construction going on.
One of the men got out of the vehicle to speak with police while another officer spoke to the second man in the truck. Police discovered one man, identified as Edward Johnson, 22, of Arlington, had five warrants for his arrest. The charges included breaking and entering a building at night for a felony, operating a stolen motor vehicle, possession of a Class E drug, furnishing a false ID to law enforcement, shoplifting and possession of burglarious instruments. The warrants were out of Roxbury, Waltham and Brookline district courts. Police also discovered three knives on Johnson, including one on a rope around his neck. They also found a substance on the dash that appeared to be methamphetamine, and a lock picking device. Johnson was also charged with possession of a dangerous weapon, possession of a Class B drug and possession of a burglarious tool.
The second man, identified as Richard Fitts, 42, of Revere, was wanted on five warrants from Boston District Court for charges including possession of a Class A drug, larceny over $1,200, larceny from a building, malicious damage of a motor vehicle, possession of burglarious instruments, and breaking and entering a motor vehicle for a felony. When police searched Fitts they found he had meth on him, and a device that removes the theft detection devices from merchandise. Fitts was also charged with possession of a Class B drug, and unlawful possession of a theft detection device. The truck the pair was in is registered in Port Arthur, Texas. Police are investigating what connections the men had to the owner.
May 22, 9:41 a.m.: Police spotted a vehicle on the side of Main Street near Edenfield Avenue. The owner said her vehicle had broken down and she needed to be towed. When officers spoke to the woman they discovered she had four warrants for her arrest from Roxbury and Dorchester district courts. The charges include malicious destruction of property, breaking and entering for a felony, larceny under $1,200, assault and battery, and unarmed robbery. Claudia Allen, 32, of Taunton was arrested on the warrants.
Incidents
May 19, 11:22 p.m.: A woman who works in a business in Coolidge Square found a cellphone someone had left at the business. No one came back to claim it, so she took it to her home on Kondazian Street. While she was there, a car pulled up to her home. The woman went out because she figured the owner had tracked the phone to her home. She greeted the man and gave him the phone. When she did, the man pushed her and spit in her face. He believed she had stolen the phone. Police were called and they issued a summons for the 26-year-old Melrose man on a charge of assault and battery.
May 21, 4:01 p.m.: Police received a call from a resident of the Vero Health Center, a nursing home and rehab center on Coolidge Hill Road. He had 15 $1 bills on his bed and fell asleep at about 1 a.m. He awoke at 4 a.m. and the bills were missing.
May 22, 5:45 p.m.: A woman from Vero Health Center reported that she believes some of her cash went missing. She took a nap at about 5:30 p.m. When she woke up a nurse in her room alerted the resident that she had dropped some money. When the woman looked at the money, she found that about $70 was missing, and she believes someone her money. Police do not believe it is related to the call from the previous day.
May 23, 1:35 a.m.: Police spotted a man who appeared to be sleeping on the ground outside Home Depot. Officers checked on the man and he told them he was just getting some sleep. When he sat up, police noticed a plastic baggie next to him which contained a substance that was suspected to be crystal meth. Police summonsed the 44-year-old Boston man to Waltham District Court for possession of a Class B drug.