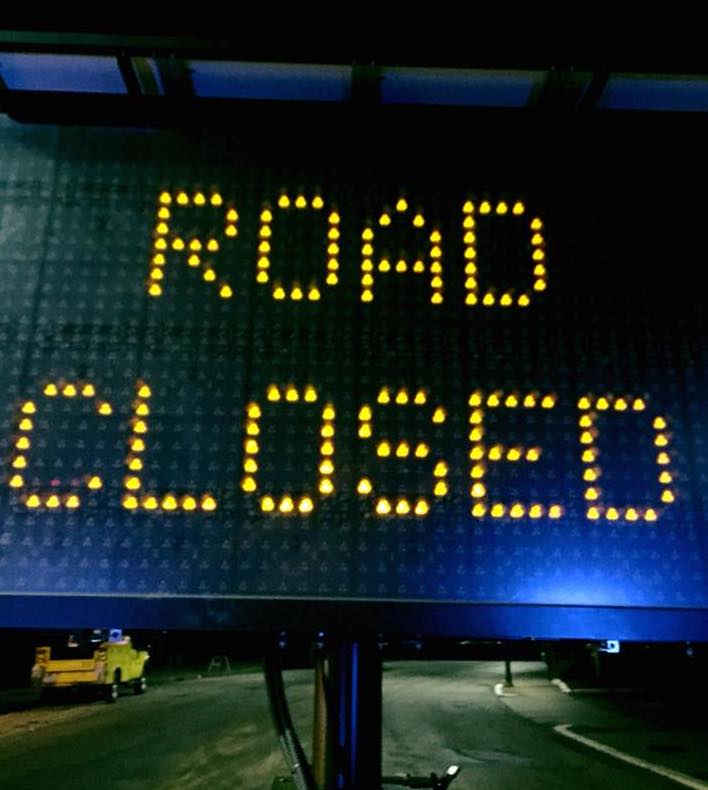 A stretch of roadway along the Charles River, known as Little Greenough, has been closed to traffic by the Department of Conservation and Recreation, and the closure will run through late November.
The DCR closed the area last year during the Pandemic to make the stretch of Greenough Boulevard from Arsenal Street to North Beacon Street available for recreational uses, such as walking, biking, and rollerblading. Once again in 2021, the roadway was closed beginning April 10, according to the DCR's notice.
Cones block off the mouth of the roadway on either end and orange barrels have been placed on on North Beacon Street westbound to stop vehicles from using the right-turn-only lane.
The Town Council had endorsed a request made by the Watertown Bicycle & Pedestrian Committee to close the roadway again in 2021. The letter from the Council asked for the DCR to do a pilot program to close Little Greenough on weekends, said Steve Magaoon, Watertown's Assistant Town Manager and Director of Community Development and Planning.
"We sent them the request from the Council to do some analysis and maybe consider an experimental weekend closure," Magoon said. "They obviously decided to do something a little beyond that."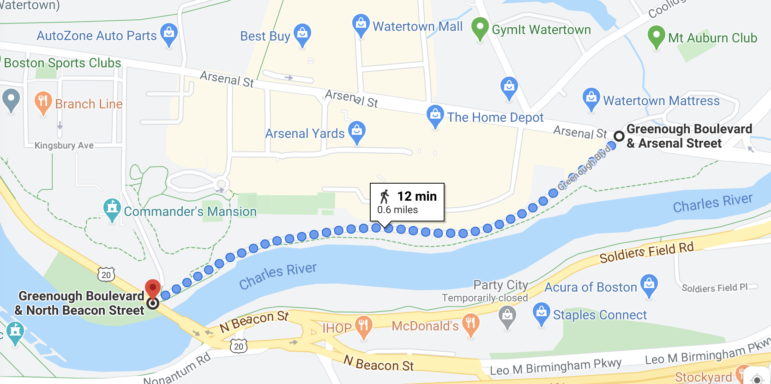 In a statement from a DCR spokesperson, the agency wrote the following about the closure:
"In an effort to expand pedestrian and cyclist use during the COVID-19 pandemic for people to safely get outdoors, the agency closed various agency-managed parkways in the Boston Metro Area. One of the parkways was Little Greenough Boulevard. The 2020 closure was utilized by many. Due to this, the agency chose to close the Boulevard once again for pedestrians and cyclists to enjoy. Further details about the closure's schedule can be found on the DCR webpage."
Town officials have reached out to the DCR to discuss potential changes and ways to measure how well the program is going, Magoon said.
"We are going to set up a meeting to sit down with them and go over some of the issues," Magoon said.
The DCR will consider the Town's requests.
"The Department of Conservation and Recreation (DCR) is reviewing the request from the City of Watertown and looks forward to working with the City on their requests," the DCR spokesperson said in a statement.
Magoon said the responses to the closure of Little Greenough have been mixed.
"I've gotten some residents who are concerned about some of the traffic impacts, and had some residents questioning the blocking off of the parking lots at either end and wanted to make them available," Magoon said. "The bike enthusiasts, they are obviously pleased with it. That was the genesis of it."