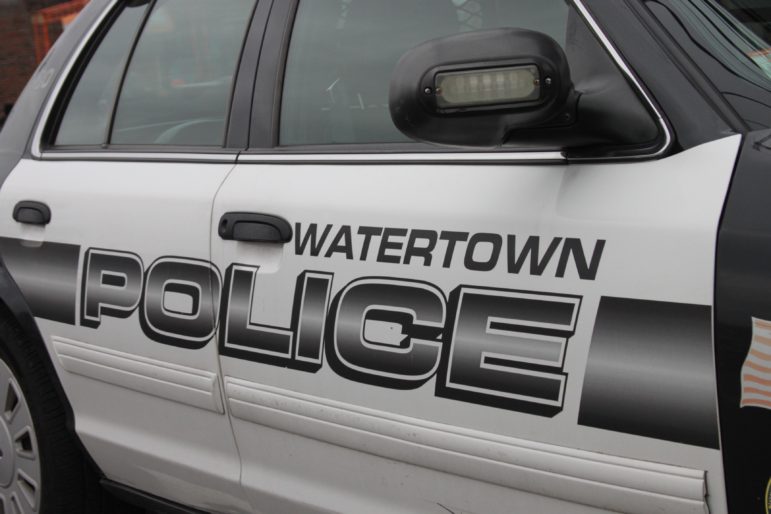 The following information was provided by the Watertown Police Department.
Arrests
June 10, 2:28 a.m.: An officer patrolling in Watertown Square spotted a Toyota Highlander with a revoked registration. The vehicle was pulled over on Mt. Auburn Street near Walnut Street. While speaking with the driver and the passenger, police learned that the passenger had warrants for her arrest. Heather Lynch, 34 of Burlington, was arrested on five warrants: three from Waltham District Court (two for possession of a Class A substance and one for distribution of a Class A substance) and two from Boston District Court (one for larceny from a person and one for traffic violations). The driver, a 50-year-old woman from Waltham, was summonsed to Waltham District Court for driving a vehicle with a revoked registration, driving an uninsured motor vehicle, and driving an unregistered motor vehicle.
June 10, 5:37 p.m.: Police departments in the area have observed a recent increase in bicycle thefts, including Cambridge, Arlington and Boston. Watertown Police conducted a reverse sting operation where an officer rode in on a bicycle owned by the WPD and parked it at a rack at Arsenal Yards. About 30 minutes after leaving the bike, a man approached the bike (which had been left unlocked), took it off the rack and began riding away. A Watertown detective stopped him and placed the man, identified as James Bean, 34, of Woburn, under arrest on a charge of larceny over $1,200. Bean also had six warrants for his arrest: three from Boston District Court (larceny over $1,200, larceny under $1,200, and trespassing), two from Cambridge District Court (larceny under $1,200 and receiving stolen property), and one from Brookline District Court for larceny under $1,200.
June 11, 10:15 p.m.: Police responded to the scene of an accident between a vehicle and a bicycle on Arlington Street. When officers arrived they found the bicyclist who had suffered injuries to his shoulder, knees and had a cut on his forearm. A witness said the man had been driving down Arlington Street and he looked like he was looking off into the distance when he was driving. When police spoke to the man he said he did not know what happened. When asked how much alcohol he had consumed, he said, "A lot." He had glassy eyes and was unsteady on his feet. The man did not pass three field sobriety tests. He was arrested and when he was being booked, police found a white powdery substance on him believed to be cocaine. The man had four previous OUI convictions. He was arrested on charges of driving under the influence of alcohol — fifth offense, negligent operation of a motor vehicle, and possession of a Class B drug — a subsequent offense.
Incidents
June 7, 4:15 p.m.: A Summer Street resident reported a missing package. The resident said he ordered a package with five shirts worth $108. It was confirmed delivered by FedEx on that day, but when he checked the porch it wasn't there.
June 7, 8:27 : Two bicycles were stolen from an apartment building on Pleasant Street. They had been left in a locked common room. One was a green Cannondale road bike valued at $2,800, which was last seen on June 2. The other was an orange Specialized valued at $1,300, last seen on June 4. Both had been locked but the chains had been cut.
June 8, 8:21 p.m.: A Swetts Court resident observed that someone made an unauthorized $650 purchase on his credit card. The charge was made using the Drizly app for four bottles of tequila at Arsenal Wine & Spirits. The account was opened using the man's credit card but he did not create the account. The credit card company is investigating.
June 10, 9 a.m.: A vehicle was vandalized while parked on Carey Avenue. Blue hand prints were found on a 2007 Chevy SUV, which appeared to have been made by a child, were found on the passenger-side mirror and on the gas cap door. The incident occurred sometime between 9 p.m. on June 9 and 9 a.m. on June 10.
June 11, 8 a.m.: A generator was stolen from Rosedale Avenue. Charles Contracting reported that the generator, valued at $850, was taken off the back of an open rack truck parked next to the storage yard. The theft occurred sometime between June 10 at 6 p.m. and June 11 at 6 a.m.
June 12, 2:30 a.m.: Two Watertown residents got into a car in Boston thinking that it was an Uber. There was another passenger along with the driver in the white BMW. The two 21-year-old men got a ride to Katherine Road. When they arrived, one of the people in the car asked for their phone so he could enter his Instagram account. After they handed over the phone the car drove off. The second man's phone was in the back seat where it had been charging. Later that day, one of the residents discovered a $1,000 charge had been made using Apple Pay. The suspects were described as African-American males in their mid-20s to 30s.
June 12, 12 p.m.: A Gilky Court resident reported being scammed. The 50-year-old man received a call from an unknown person who said he was from from Apple. He said the resident's iPhone and Apple products had been compromised, and the man needed to pay to restore his account. The resident provided his bank information. Later he saw that $2,030 was missing from his account. Police are working with the bank to investigate.