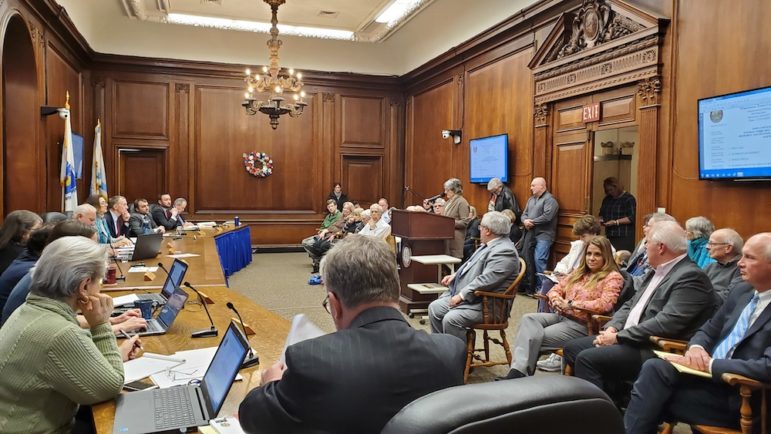 Town government meetings have returned to Town Hall this week, with the School Committee convening there on Monday and the Town Council holding its meeting there on Tuesday night.
The School Committee's meeting was the first in person for more than a year-and-a-half, said Chair John Portz. The meetings will also shown remotely over Zoom and can be viewed on Watertown Cable Access (WCATV.org).
The public is welcome attend the meetings in Town Hall, 149 Main St., as well, said Town Manager Michael Driscoll.
Remote participants will be able to interact with the boards at the in-person meetings. Watertown Cable set up the Town Council Chamber to have the Zoom feed on one of the televisions on the back wall of the Chamber.
On Monday, each School Committee member, along with Superintendent Dede Galdston and the top administrators, had their own Zoom feed. The School Committee had a bit of a technical difficulty where the sound from the Zoom television did not work, so they had to listen through one of the computers.
Tuesday night, the Town Council will meet in-person at Town Hall at 7 p.m. The agenda includes the continuation of the discussion of a request by Eversource to put up a new utility pole on Irving Street to provide electrical service to a new development at 101 North Beacon Street. See the entire agenda (including information about remote participation) here.