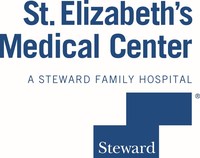 St. Elizabeth's Medical Center seeks participants for a virtual focus group on Community Health.
A virtual focus group that is open to the public will be held on Thursday, July 15 from 6:30-7:30 p.m. to get residents' perspectives on health and wellness in the community. Participants will receive a gift card for their time, according to St. Elizabeth's.
The focus groups will be looking to see what the participants see as the biggest areas of health concerns – i.e. substance use disorder, chronic diseases like heart disease or diabetes or cancer, mental health issues, or more. Participants will also be asked how COVID-19 has impacted them.
"We welcome participants from all backgrounds, ages, and ethnicities from Watertown, as well as Allston, Brighton, Waltham, Newton Brookline, West Roxbury and Roslindale," the St. Elizabeth's announcement said.
If interested, residents can register by emailing: admin@hhsconsultingroup.com and they will be sent the Zoom link.