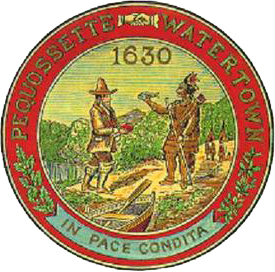 The Town Council moved forward proposed rules that would apply to short-term rentals — such as those booked through Airbnb or Vrbo — in Watertown, but could not come to an agreement on what the maximum number of guests at a rental would be.
On June 22, the Town Council approved proposed changes to the Town's Zoning Ordinance to allow short-term rentals as an accessory use. The short-term rentals rule will now go to the Planning Board, which will review them and give their recommendation, and then they will come back to the Council for final approval.
Under the rules, short-term rentals will be allowed in Watertown, but operators will have to register with the Town and have the units inspected. There will also be community impact fees charged each time a unit is rented, with the funds coming back to the Town. Those violating rules will have their right to rent units as short-term rentals for six months.
Short-term rentals are properties being rented that are not a hotel, motel or bed & breakfast. They can be a single room in a home or apartment, or an entire home or unit. They are rented for 31 consecutive days or less, and do not include month-to-month leases.
Currently, Watertown does not have any rules governing short-term rentals. The Council's Committee on Rules & Ordinances met several times to discuss the issue, and the summary of the meetings reported:
"The Watertown Zoning Ordinance does not specifically authorize the use of dwelling units for short-term rentals, so such use would not be legally permitted unless the Zoning Ordinance is amended to allow such use. However, students from the MetroBridge program at Boston University's Initiative on Cities discovered between 130 and 160 active short-term rental listings in Watertown while the Committee heard another estimate of approximately 200 active listings."
Numbers of Guests
Some councilors were concerned about how the rentals would impact the neighborhoods where they are located, including increasing noise and parking. The proposed rules allow for up to 10 guests when renting an entire home or unit, or up to six guests when rooms in a dwelling but at least one bedroom is used by the homeowner.
Multiple councilors expressed their concerns about that many people being allowed to rent a home.
"This is supposed to be accessory use of a residential property, or incidental use. Someone renting out rooms in house to upward of 10 people doesn't seem accessory, it seems dominant," said Councilor John Gannon. "With the impact on the neighborhood — noise and trash and the like – I ask that that number be reduced. The (Zoning) Ordinance prohibits more than four non-related people in a unit. I see this as opportunity for mayhem in a residence."
Councilor Angeline Kounelis said she worries about the impact on her district, in the East End, with even more cars being parked on the streets.
"Three bedrooms equals six (people). Even that is too high based on the density of our community," Kounelis said. "The short-term renters are going to have vehicles, a minimum of three and it could be four, five, six vehicles in addition to the occupants' already there." 
Council Vice President Vincent Piccirilli said that he did not think the proposed language made sense — three rooms or six people, which ever is fewer; and, five rooms or 10 people, which ever is fewer. He said it was like comparing apples and oranges. Piccirilli proposed and amendment to change the language to say that there can be no more than two people per lawful bedroom. He hoped that cleared up the language and prevented other rooms from being used as bedrooms.
Councilor Lisa Feltner, who was on the Committee that looked at short-term rentals, said that the maximum of 10 was used in Boston and Cambridge, but other communities put the maximum at eight.
That number was still too high for some Councilors. They pointed to the limit of four non-related people per home in the Zoning Ordinance. Assistant Town Manager Steve Magoon said that many people using Airbnb and other sites are families who are looking for an alternative to renting out multiple hotel rooms and want to stay together in a home.
After a lengthy discussion on the maximum number of guests, Town Council President Mark Sideris suggested that the Council wait until the rules come back to the Council after the Planning Board reviews them.
"I suggest that we leave language out and when it goes to the Planing Board have Steve (Magoon) tell the Planning Board that we have concerns about this particular issue, and they will have a public hearing, and then it will com back to the Council anyway," Sideris said.
Who Can List Rentals
The originally proposed language for the short-term rentals would have allowed renters, or lessees, to list and run a rental property. Councilor Anthony Donato, who chaired the Committee on Rules & Ordinances, said that he and Feltner did not like the idea of a lessee operating a short-term rental, but they wanted to let the whole Council weigh in before making a decision.
Most Councilors opposed having a renter be the one running a short-term rental.
"A short-term rental is operating essentially as hotel business and my concern is when something goes wrong, and something always goes wrong — that's why we have regulations like this — if something does go wrong it is more easy for the Town to hold an owner responsible," Piccirilli said. "Whereas, the owner may not know what's going on or what tenants are doing, and the tenant may not have the legal means to actually correct the issue that the short-term rental is creating."
Councilor Tony Palomba said he does not see anything wrong with a lessee renting a room in their apartment, or home.
"If I happen to have an extra room, I don't see anything wrong with that," Palomba said. "They need to get permission of the owner. It is perfectly fine for someone to do that. They may find that finding a good roommate is not easy, and may feel the short-term rental process is better, and they can come into some money necessary to pay for some rent." 
Town Attorney Mark Reich, of KP Law, said that if the tenant gets the permission of the property owner to rent a room that would be, in essence, the homeowner being the operator. Magoon added that tenants would still be allowed to sublet their unit.
The vote to remove the language allowing a lessee from being the operator of a short-term rental was 7-1, with Palomba opposing it.
Fees & Taxes
In 2018, Gov. Charlie Baker signed legislation into law that covers short-term rentals. One part of the law allows local governments to adopt fees and regulations on these rentals.
Communities can adopt a 3 percent community impact fee on the total rental cost of each short-term rental unit. They can also adopt the fee for any professionally managed properties used as short-term rental. The money would be paid to the Department of Revenue, and the then come back to the Town. Some of the community impact fee, 35 percent, would be earmarked for affordable housing or Town infrastructure, while the other 65 percent would go into the Town's general fund to be spent on any municipal use, Donato said.
The Council voted unanimously to approve the community impact fees for both professionally-run, and owner-run short-term rentals.