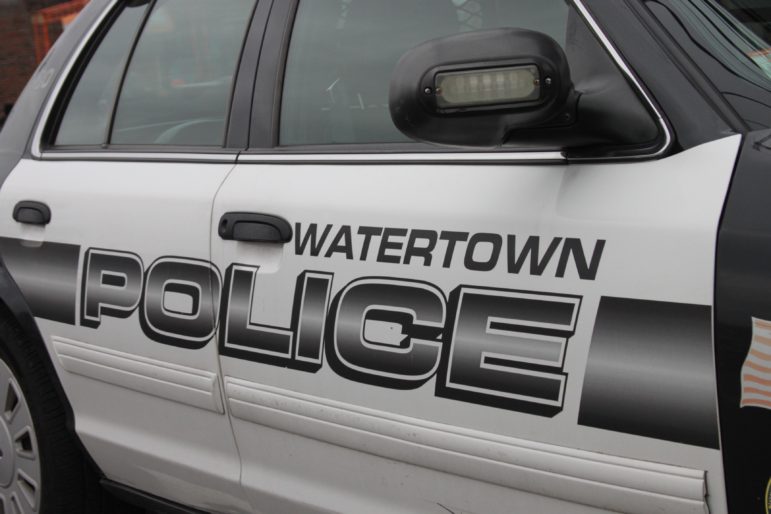 The following information was provided by the Watertown Police Department.
Arrests
June 22, 7:51 p.m.: Watertown Police were called to the Inn on Arsenal (the former Super 8 Motel) to check on a man who had not responded to a friend's calls. They found the man in his room, and he said he had fallen asleep and missed the call. When police were there they found that the man had five warrants for his arrest: one from New Bedford District Court for unarmed robbery; two from Dedham District Court (one for attempting to commit a crime and one domestic-related charge); one from Falmouth District Court for uttering a false check, check forgery, and larceny under $250 from someone over 60 years old; and a domestic-related charge from Malden District Court. Michael J. Perry, 39, of Somerville, was arrested on the warrants.
Incidents
June 22, 5:34 p.m.: A customer purchased a pair of Apple Airpod earphones at Target and after buying them she put into a pouch attached to her keyring. When leaving, the woman, who was from Watertown, accidentally left them on the counter at the register. She came back five minutes later but the keys with the Airpods (worth $175) in the pouch were gone. Police reviewed security video, which showed two teens taking the items. One was a darker-skinned male wearing a red long-sleeved T-shirt with white stripes on the sleeves, dark jeans, and red and white sneakers. The other suspect was a light-skinned female wearing a black Champion brand hoody, a black face cover, black pants, and black shoes.
June 23, 5:10 p.m.: A bicycle was stolen from a home on Westminster Avenue. The caller said the theft occurred sometime between June 22 at 8 a.m. and June 23 at 5 p.m. It was her son's bike, which had been left unlocked in back of their house. The bike was a black and green Specialized Hot Rock XC valued at $550.
June 24, 3:18 p.m.: A father called Watertown Police to report that his son may have been scammed. The son, who is autistic, had gone to 7-Eleven in Coolidge Square and two people approached him saying they were collecting money for a homeless shelter in Boston. The son was convinced by a man and a woman outside the store to take money out of an ATM to give to them. They went with him to the ATM, where he took out $260, which he gave to the couple. When the father heard what had happened he contacted police, who were able to get a description of the suspects. Officers located two people, a 39-year-old woman from Waterloo, Iowa, and a 32-year-old man from Revere, in the area who matched the descriptions. The pair returned the money. Police said the quick action by the father helped them catch the suspects. The incident is being reviewed for possible criminal charges.
June 24, 7:31 p.m.: A Prentiss Street resident told police that she believes someone has been breaking into her apartment. She discovered some of her possessions had gone missing. Also, she noticed signs that appeared to show someone had been in the apartment, including that the bathroom floor had been wet, as if someone used the shower, and the toilet was not flushed. The resident believes it happened a few times in May. At first she thought it might have been a friend of her roommate who had been given permission to use the shower, but she found out that wasn't the case. The apartment is in a secure building which requires a key to get access to the interior of the building. Missing items include an Apple Watch, Airpods, a Ralph Lauren bag, about $300 in cash, and some jewelry. Also, her roommate's MacBook Air laptop was gone. Police are investigating.
June 26, 8:03 a.m.: The owner of Gray's Laudromat on Church Street came by in the morning and found trash thrown around the interior of the business, trash barrels tipped over, and food left on the counters. No permanent damage was done. She watched the surveillance tapes, which showed six teens who were there from about 12:30 a.m. to 1:30 a.m. They were smoking, throwing trash barrels, and throwing around the contents.