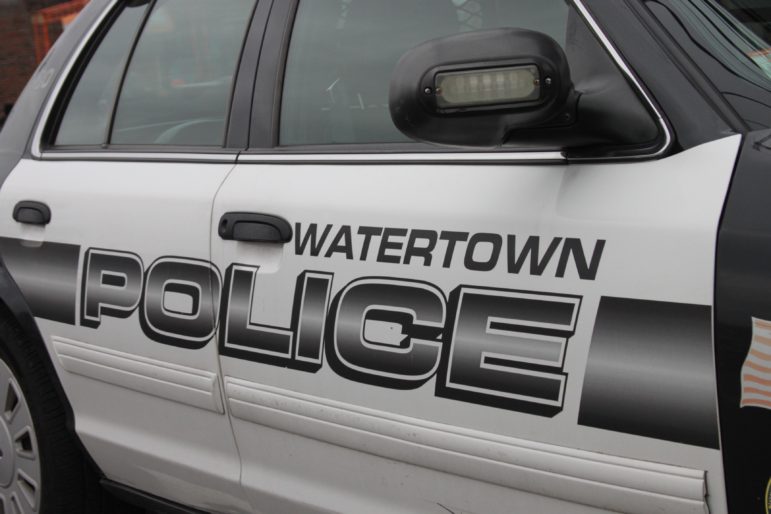 The following information was provided by the Watertown Police Department.
Arrests
None
Incidents
July 7, 7:22 p.m.: A small fire was reported by someone on the bicycle path behind Target. The fire was on private property just off the path where there were some patio chairs. Some cardboard and glue sticks were on fire, and appeared to have been lit by a cigarette lighter. Watertown Firefighters put out the fire. Near the fire someone wrote vulgarities on the path.
July 6, 10:30 a.m.: A man and woman were seen arguing on the street near the Elan apartments on Arsenal Street. A witness contacted police, and officers located the pair. When they tried to check on them and see what had happened, the two were uncooperative and told the police to "back the f— off," and said that the didn't do anything. They gave names which police believe are false. Then the pair walked away. Police spoke to the witness who said the altercation had gotten physical. Police are trying to identify the people involved and check if they are OK. The man appeared to be Middle Eastern and wore a black sweatshirt, black shorts and flip flops. The woman appeared to African American who wore a black sweatshirt, black pants, and purple and white sneakers.
July 7, 9:46 p.m.: A man was causing a disturbance at the West End Laundromat. He was seen going around the laundromat in an aggressive manner, but was not being aggressive toward other customers. The man ripped a credit card reader off of a washing machine and pulled a TV off the wall. Officer found the man walking down the street carrying a TV under his arm. He said he was not involved with anything at the laundromat and said he bought the TV at the Ocean State Job Lot in Waltham. Later, Police were able to confirm that he was the man who caused the damage at the business. The 35-year-old homeless man was summoned to Waltham District Court for two counts of malicious destruction of property under $1,200 and one count of larceny from a building.
July 8, 1:12 p.m.: A Watertown woman in her 50s met someone on the Hinge.com dating website in January and had been exchanging emails and texts through March and April. On April 19, she was asked by the man, who went by "Jeffrey Gordon," to send $1,900 using PayPal to the man's daughter, which she did. On April 20 and 21, she sent $500 each time through Zelle. Another nine payments were sent through Bitcoin for a grand total of $18,700. The man then requested she send $375,00 and said he would pay her back. She said she could not send that much, and he asked her to send as much as she could. She realized she had been scammed. Police are investigating.
July 9, 11:14 a.m: A woman who got upset about a new cell phone was causing a disturbance at Target. The woman had recently purchased the new phone and wanted to keep her old number. Target employees told her they were not able to do so, and she began yelling. Police were called and they tried to speak with her calmly, but she kept yelling. The 64-year-old Watertown woman was trespassed from the store and sent on her way.
July 9, 12:55 p.m.: A shoplifter was spotted at Home Depot. The man took two Milwaukee drills worth $199 each, and a DeWalt nail gun worth $299. Police were called but were not able to locate the suspect. The suspect is described as being about 5-foot-10 and 180 pounds.
July 9, 5:18 p.m.: A Watertown woman received a notice saying she owed $1,048.77 to Rochester Gas & Electric. She has never had an account with them and has never done any business with them. She is not sure how her accounts could have been compromised.
July 9, 7:28 p.m.: An officer was working a detail shift at a road work project in Coolidge Square near 7-Eleven when three people began taunting him. They were yelling profanities, including "F— you, pig," and "Oink, Oink you stupid bitch." The officer calmed down the situation and all three people left the area. They were identified as an 18-year-old male, a 14-year-old male and a 13-year-old male, all from Watertown.
July 11, 11:24 p.m.: A Riverside Street resident got into a altercation with someone he had invited over to watch TV. The man said the guest jumped on him and destroyed his TV. The resident told police he didn't remember a lot of the details because he was under the influence of alcohol at the time. Police investigated and spoke to the guest. It appeared to be a mutual assault, and neither person wanted to pursue charges. There were no significant injuries.