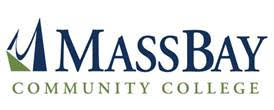 MassBay Community College provided the following announcement:
MassBay Community College and Metrowest Women's Fund are creating a new fund with a $25,000 grant from the Metrowest Women's Fund to assist MassBay's single mother students with their emergency financial needs. These funds will provide financial aid for non-tuition-related emergencies these students may encounter while pursuing their degrees including childcare expenses, housing costs, living expenses, and other basic necessities.
"Our single mothers have many responsibilities outside the classroom, and we want them to have the peace of mind knowing there is a support system behind them while they earn their degree," said MassBay President, David Podell. "The support of the Metrowest Women's Fund will allow our students who are single moms to focus on their education by lifting the crushing burden of fiscal stress. For these remarkable single mothers, the funds will make a tremendous difference in helping them overcome the sizable challenge of managing their life expenses while they pursue the education that can transform their lives and the lives of their children. We are truly grateful to the Metrowest Women's Fund and anticipate these funds having a tremendous impact."
The Metrowest Women's Fund invests in women and girls in the Massachusetts Metrowest area through education, community building, grant making, and strategic partnerships. The Metrowest Women's Fund programs focus on education inequality, safety from violence and uplifting the next generation of girls.
"The pandemic has highlighted the childcare crisis that impacts women who are in the workforce while enrolled in higher education," said Metrowest Women's Fund Co-Founder, Rachel Sagan. "This fund for non-tuition-related emergencies will keep hard-working single moms in school."
The Metrowest Women's Fund was founded by Rebecca Parkhill of Weston, MA, and Rachel Sagan of Sudbury, MA, who were driven by a single goal of doing their part to make the community of Metrowest a place where women and girls are supported and have access to the services they need and deserve.
"We are inspired and proud to support as many financially vulnerable students as possible at MassBay, the community college in our service area," said Metrowest Women's Fund Co-Founder, Rebecca Parkhill. "The fund will bring new resources in support of the needs of women and girls in Metrowest."
To learn more about the Metrowest Women's Fund visit www.metrowestwomensfund.com.
To learn more about MassBay visit www.massbay.edu.
MassBay Community College is the most affordable higher education option in MetroWest Boston, offering a robust portfolio of courses and more than 70 associate degree and certificate programs with flexible day, evening, and weekend classes in Ashland, Framingham, Wellesley Hills, and online. MassBay students receive an unmatched educational value by earning stackable credits that transfer to bachelor's degree programs, and workforce-ready skills necessary to advance careers in high-demand fields such as health and life sciences, automotive technology, engineering, business, cybersecurity, and the humanities. MassBay's Associate Degree in Nursing (RN) and Practical Nursing (LPN) programs were both ranked as the #1 Nursing Program in Massachusetts in 2020-2021 by national nursing advocacy organizations RegisteredNursing.org, and PracticalNursing.org. Since its founding in 1961, MassBay has been accredited by several governing bodies and remains firmly committed to its mission of meeting the needs of the diverse local communities it serves. We value the intrinsic worth of all individuals, collectively in pursuit of inclusiveness and prioritize our work towards achieving equity within our community and beyond.