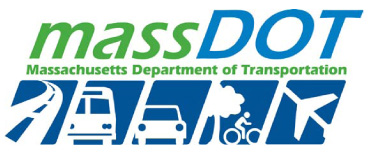 MassDOT announced upcoming roadwork on Mt. Auburn Street at the intersection with Belmont Street, just east of Greg's Restaurant in Cambridge, and near the Mount Auburn Cemetery.
MassDOT provided the following announcement:
The Massachusetts Department of Transportation (MassDOT) is announcing that it will be conducting concrete deck, joint, and asphalt wearing surface repairs on Mount Auburn Street over the bicycle path at the Belmont Street intersection in Cambridge.
The repairs will take five consecutive Sunday shifts, starting Sunday, July 25, and will have travel impacts on those Sundays and into the early morning hours of the following Mondays.
Starting Sunday, July 25, at 2:00 a.m. and until 2:00 a.m. on Monday, July 26, only a single traffic lane will be open in each direction on Mt. Auburn Street while the repairs are ongoing. All traffic lanes will be restored at the end of the work shift at 2:00 a.m. on Monday.
Appropriate signage, law enforcement details, and messaging will be in place to guide drivers through the work area.
Drivers who are traveling through the affected areas should expect delays, reduce speed, and use caution.
All scheduled work is weather dependent and subject to change without notice.
For more information on traffic conditions, travelers are encouraged to:
Dial 511 and select a route to hear real-time conditions.
Visit www.mass511.com, a website that provides real-time traffic and incident advisory information, and allows users to subscribe to text and email alerts for traffic conditions.
Follow MassDOT on Twitter @MassDOT to receive regular updates on road and traffic conditions.
Download MassDOT's GoTime mobile app and view real-time traffic conditions before setting out on the road.