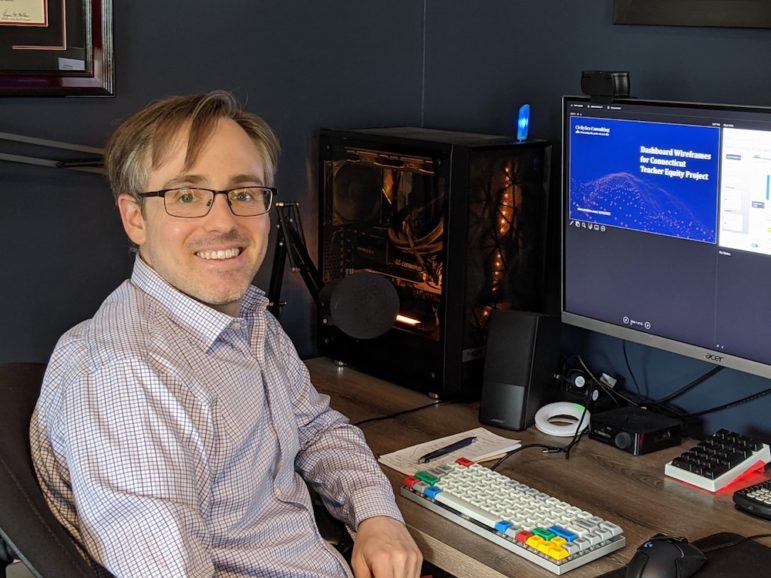 A small data analysis firm discovered a five word section in the American Rescue Plan Act that cost communities such as Watertown millions in federal dollars compared to small towns in other states.
Watertown-based Civilytics Consulting looks at a variety of data, including public financing, K-12 and higher education and public safety. While examining the ARPA funds found a surprising thing when they sent out their estimates for what states receive, said Jared Knowles, president of Civilytics.
"One person called us and said 'I'm getting told by our state we are getting a lot less than this,'" Knowles said. "I looked it up and found they were correct, they received less money than that. The Senate made an amendment that really changed the data."
The original estimates had been made using the House version of the bill, which would have provided about $178 per person for cities and towns with 50,000 or fewer population, such as Watertown. Those are known in government speak as non-entitlement units. The Senate version provides the funding based on state's non-metro area population, which is slightly different.
"The distortion comes from places in states where a lot of people live in unincorporated areas," Knowles said.
States like Massachusetts and Pennsylvania do not have many people living in unincorporated areas, Knowles said, but places such as Maryland, Nevada and Virginia have significant populations living in unincorporated areas. Some of the places that qualify are part of major metro areas.
"There are large unincorporated areas in Miami-Dade and L.A. counties," Knowles said.
The difference is about $70 per person, which adds up, Knowles said.
"We published on our website the difference between the two," he said. "As a rule of thumb, Massachusetts is losing $70 per resident in an NEU. Multiply that by the number of residents that's the loss. Massachusetts as a state, just for small towns, lost $270 million."
In Watertown, with a population of about 36,000, the difference would be about $2.52 million.
Knowles contacted Massachusetts' U.S. senators, as well as the local representatives in the State House. He heard back from State Rep. Steve Owens, who said he would bring it to the attention of the Senators. He added that the discrepancy could come up at the Mass. Legislature's hearing on how to use the ARPA funds. The finding also got some exposure in a story on TheInetercept.com.

Having worked in a state budget office, Knowles said he knew how difficult it is to figure out how to give out aid and how hard it is to figure out how much aid different communities will receive.
Knowles started Civilytics about five years ago when he and his wife, Hannah Miller, moved to Massachusetts from Wisconsin.
"We are a small data science consultancy company. We do a lot of public data analysis for clients," Knowles said. "Some of our clients are community organizations across the country, who want to participate in city government processes. They don't have access to insider information, and are often underrepresented community organizations."
Civilytics also has a few larger clients.
"We have done work for the Boston Public Schools to help streamline their data and train their staff," Knowles said.
The couple moved to the Boston area when Miller got a job. Since then, she has joined Knowles working at Civilytics. About a year after moving to the state, they relocated to Watertown.
"We were looking for a place to buy and Watertown fit all the right criteria: close to the city and somewhat not insane in terms of prices," Knowles said. "We really like it here."
Read more about Civilytic's ARPA analysis here.