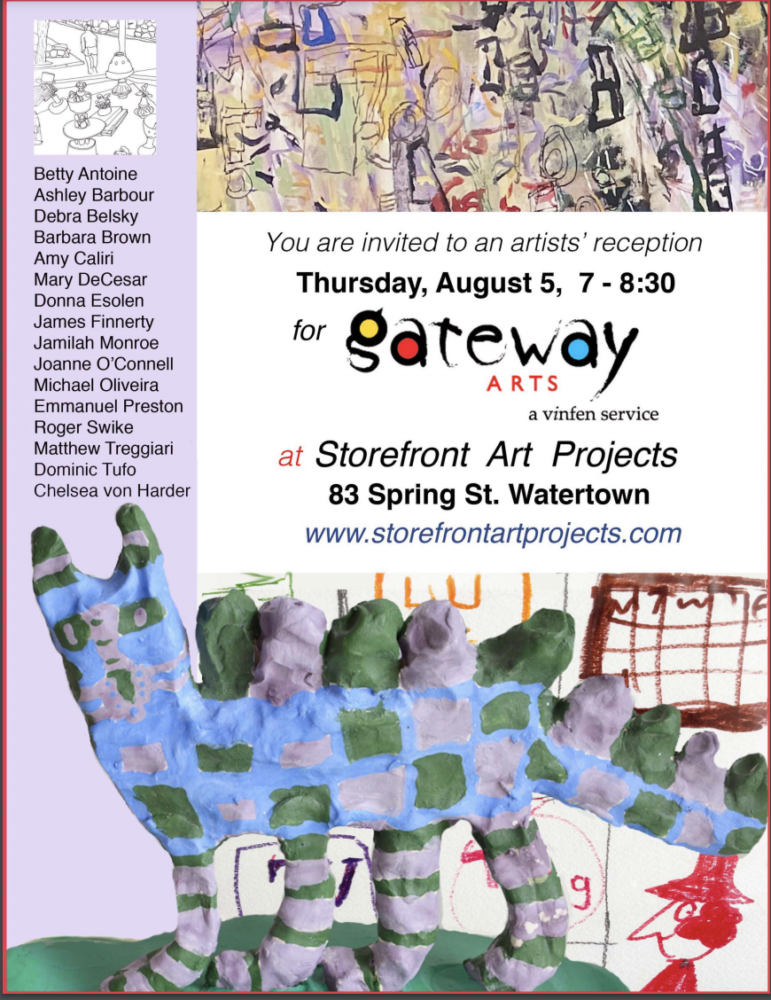 Artists featured in latest show at Storefront Art Projects will host a reception on Thursday, Aug. 5.
The show features pieces from Gateway Arts, a Brookline-based gallery and workshop for adult artists with disabilities. The masked reception will be hosted by Storefront Art Project at the gallery located at 83 Spring St., Watertown from 7 p.m to 8:30 p.m. on Aug. 5.
Visitors can also see the show by appointment, anytime. The show will be up all summer.
According to the gallery: "The work is exuberant and expressive and immediate. This show is a sampling of the group's many paintings, sculptures, assemblages and embroidery. Hope you can visit!"