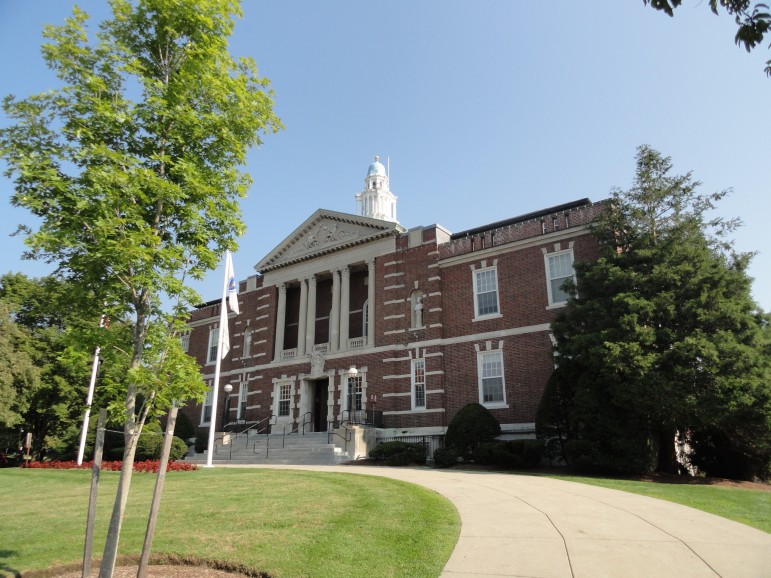 The Town of Watertown plans to create a one-stop place where people can get problems addressed and have their questions answered.
In July, the Town Council approved a transfer of $30,000 to the IT Department to move forward with the creation of a 311 Customer Service System. Systems in other communities vary from a phone number to an online chat to texting or using social media messages to send in requests.
Town Council President Mark Sideris said many residents have been calling for a 311 system. It was a popular idea at the Kitchen Table Conversations, the informal discussions held in 2019 when the Town Council looked for ways to improve communication with residents. Councilor Lisa Feltner said she is glad to see 311 is becoming a reality.
The idea also came up during the Charter Review Committee meetings as a way to make Watertown's government more responsive to residents, said Councilor John Gannon.
The Town will work with the Collins Center at UMass Boston to develop the 311 system. The Town has also been working with the group during the Charter Review.
Heading the effort for the Town is Chris McClure, the Chief Information Officer. He does not want the 311 system just to be new technology which produces the same results as before. He wants to make sure it is useful for residents and town employees.
"We need to make sure it is not just software," McClure said. "Instead we will engage with all departments, and we will be talking with residents."
Currently, McClure said at a Council's Committee on Media & Public Outreach meeting, people have multiple ways to report issues, but they are not integrated and there is no way to "capture an accurate record of how the Town is responding."
In the 311 system, the requests will go to a single place and be directed to the appropriate person or department. One of the challenges, McClure said, will be to design the 311 system so that options presented to residents are useful: too few and it will not be specific enough for people's issues, but too many options could overwhelm people.
People who create an account can follow their request to see if the Town has responded. This will keep the Town more accountable, McClure said.
Gannon worked with the City of Somerville when it started a 311 system, and said it proved to be popular.
McClure told the Media & Public Outreach Committee that Boston has a 311 system with multiple ways to send in requests. The City of Boston's page can be seen here: https://www.cityofboston.gov/311/