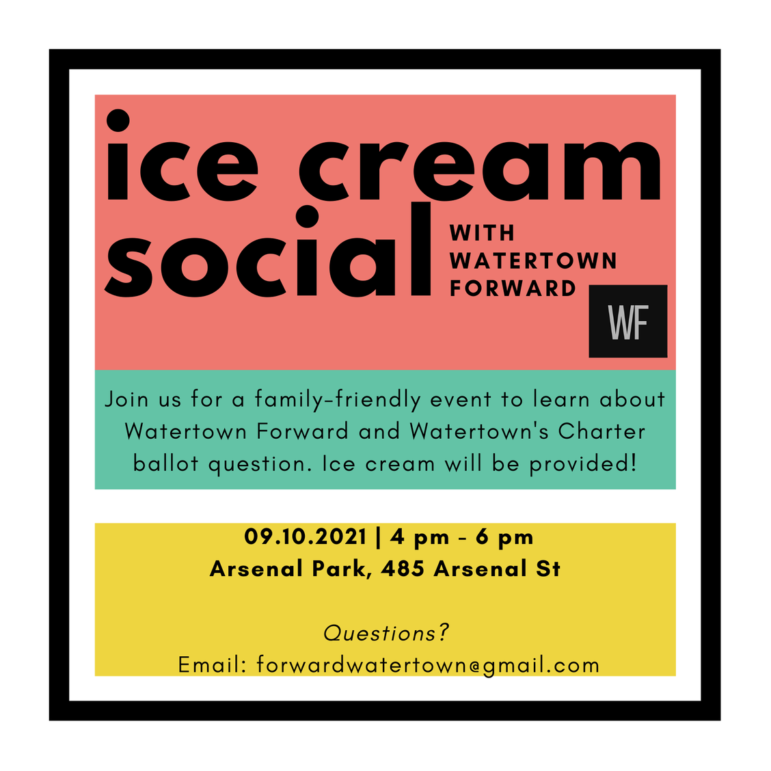 A resident group will host an ice cream social where people can learn about the proposed changes to the document that spells out how Watertown's government operates, as well as about the group.
Watertown Forward will host the ice cream social on Friday, Sept. 10 from 4 to 6 p.m. at Arsenal Park, 485 Arsenal St.
The group will discuss the proposed Charter changes that will be on the ballot in the Nov. 2 Town Election.
The changes were recommended by the Charter Review Committee, which has been meeting for almost a year. On Tuesday, Aug. 10, the Town Council will be discussing the proposed changes and vote on whether to accept them. The meeting begins at 7 p.m. at Town Hall, and will also be on Watertown Cable's Government Channel (Comcast Ch. 99, RCN Ch. 13, or wcatv.org) or on Zoom. See the agenda and get the Zoom link here.