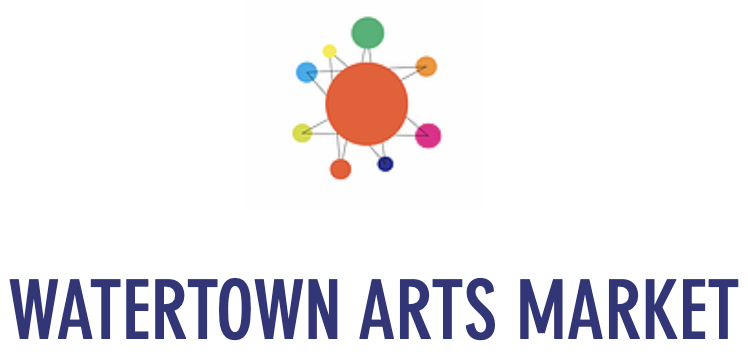 The wealth of arts and culture that Watertown has to offer will be celebrated this weekend when dozens of artists, musicians, authors and others gather together.

The first ever Watertown Arts Market will take place Saturday, Aug. 21, at Arsenal Park. More than 70 artists, craftspeople and others will attend the event, said Jacqueline Dentino, chair of the Watertown Arts Market Committee.
The Arts Market will take over Arsenal Park from noon to 5 p.m. and will be similar to a farmers market. It is free for the public to attend.
"We have 74 vendors signed up, and people can expect truly all kinds of artists — painters, pressmaking, jewelry, pottery, Mardis Gras masks, musicians, and arts nonprofits/businesses (the MCA and Ballroom in Boston) just to name a few," Dentino said.
She became aware of the local arts scene when she worked as communications director at the New Rep Theatre, Dentino said during an interview with Watertown Cable Access.
"I was just so impressed with the sheer amount of arts and culture that is here, but also how much it is siloed," Dentino said. "Even in a pre-pandemic time, it seems like everyone was working in their own bubble."
Dentino said the idea emerged when the Watertown Business Coalition put a call out to people interested in the arts who wanted to find ways to help artists and arts organizations, many of whom struggled during the pandemic.
Artists and Musicians
The Watertown Arts Market announced some of the artists and groups who will be at the Arts Market on the Facebook event listing:
Our roster of artist, vendors and performers is growing!
https://www.sashaparfenova.com/
https://www.dominicreations.com/
https://ruthkhenry.com/
https://beth-rjzx.format.com/
https://www.audreyjoneschildsartworld.com/
https://seadogpress.com/
https://www.etsy.com/shop/smileybabyhats/
https://www.amyfairchild.com/
https://willquinnart.com/
The day will also be filled with music from several acts. Here's the musical schedule:
12 p.m. Perfect Crime
12:50 p.m. Matt Hanna
1:40 p.m. Amy Fairchild
2:40 p.m. Anzalone, Cote and Monahan
3:20 p.m. Ben Cosgrove
4:10 p.m. School of Rock
Book lovers will also be able to hear local authors give reading and get books signed. The group was gathered by the Watertown Lit Squad.
Restaurants and food trucks will also be at the event, for people looking to grab a bite to eat.