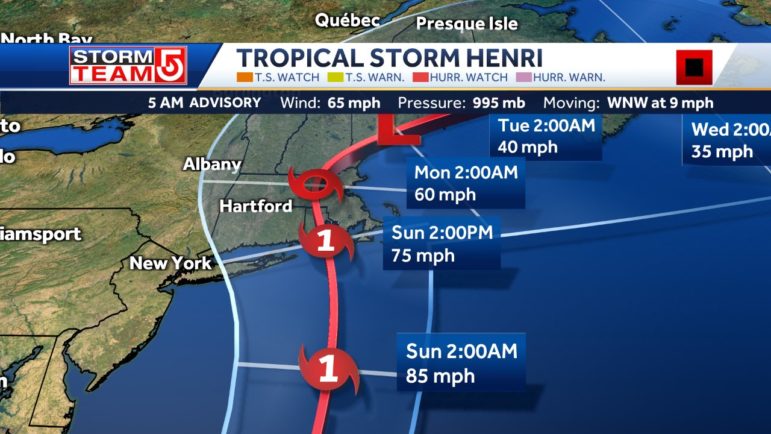 A Hurricane Watch is in effect in Eastern Massachusetts and much of Southern New England as Henri approaches, which could bring heavy rains and powerful winds to Watertown.
Tropical Storm Henri will pass off the shore of the Carolinas on Friday, but the National Weather Service expects the storm to strengthen into a hurricane. On Friday morning, the path of the storm predicted the Henri to make landfall in Rhode Island, and bring a strong storm surge to the Cape, the Islands and Southeastern Massachusetts.
Flooding and strong winds could impact Eastern, Central and parts of Western Massachusetts, and the NWS forecasts possible Tropical Storm conditions in Watertown from Sunday morning into Monday.
The areas with the heaviest rainfall could receive 3-6 inches, according to WCVB Channel 5, with winds around 40 mph in Boston and up to 70 mph on Martha's Vineyard and Nantucket.
Flooding of rivers and streams is possible and falling branches and trees could cause power outages, according to the NWS Hazardous Weather Outlook.