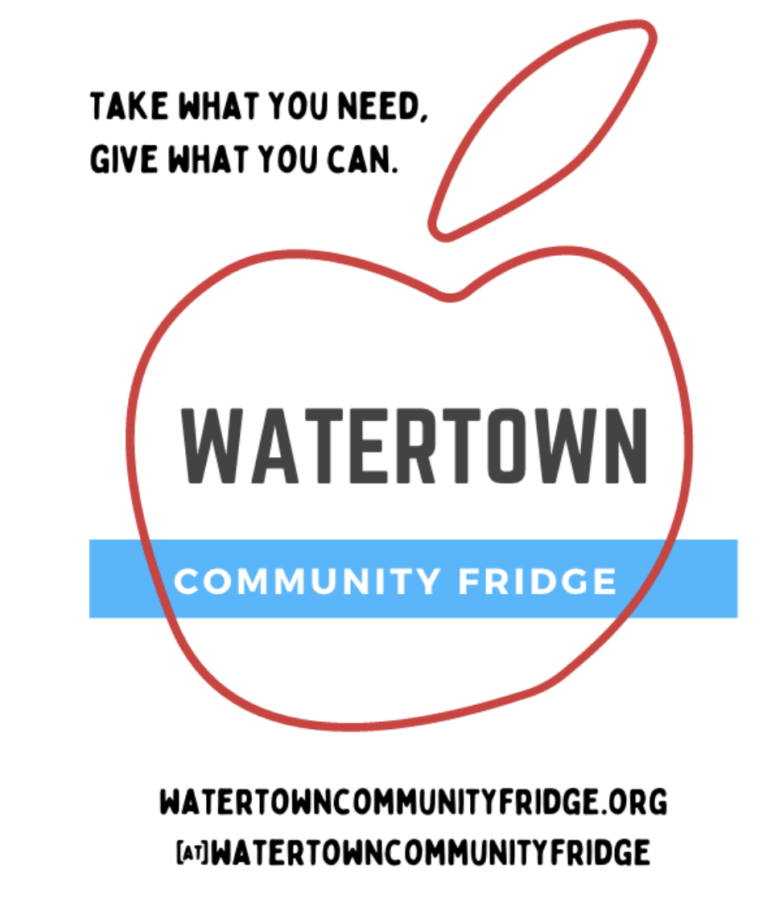 A community fridge, where people can get fresh food and canned items or leave donations, will soon be available in Watertown.
These types of resources have been around for a few years in other communities, and more have popped up in response to the food insecurity caused by the COVDID-19 pandemic. A group in Watertown has set out to create a fridge in town, and have already secured a spot and have a fridge ready to go.
Watertown residents will soon have an alternative if they are in need of food, or seek to donate items, said Sophia Suarez-Friedman, a member of the Community Fridge Steering Committee, as well as Community Coordinator of the Watertown Mutual Aid Network, funded by the Watertown Community Foundation.
"It is a take what you need, leave what you can kind of mutual aid," Suarez-Friedman said.
The group found a willing and enthusiastic host for the fridge. The fridge will sit in a shed at Francis Market, 1084 Belmont St. in Watertown, in the northwest part of Watertown, Suarez-Friedman said.
Community Fridge Steering Committee member Cynthia Churchwell approached the owners, who she recalled hosting food drives for Watertown's food pantries.
"I was familiar with the market. After learning about community fridges, and considering where it might be good to have one, I approached them and they were very receptive," Churchwell said. 
The Fridge offers a new alternative for those who need food, said Churchwell.
"There are no set hours of use or registration required," Churchwell said. "It is free for anyone who needs access."
The Community Fridge will be open 24/7, and Francis Market is accessible by car or public transportation.
People can visit the fridge as often as they need, Churchwell said, and it is anonymous. Milk and eggs are the most popular items, but a variety of items will be stocked in the fridge.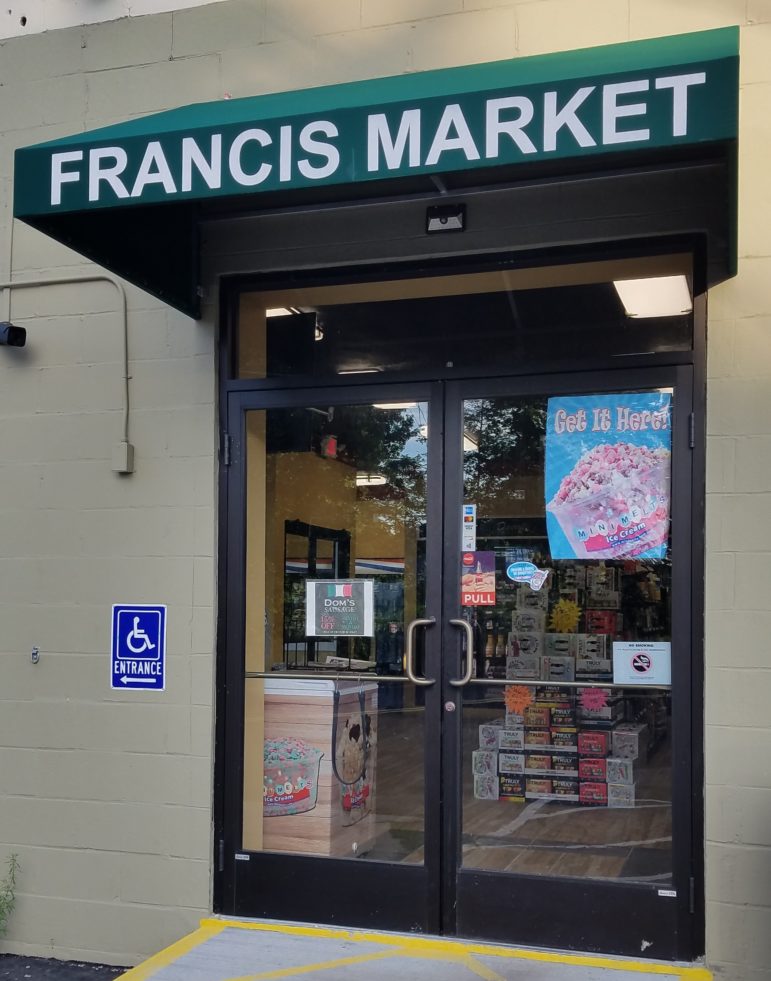 Volunteers will regularly check on the fridge, Suarez-Friedman said.
"People have questions about what is it going to be like when fridge is there," she said. "We will have people going to the fridge twice a day to make sure it's clean, make sure the donations follow the guidelines, that nothing is blocking access to the fridge, and even to take pictures what's in the fridge."
The location is also good because the area a bit of a "food desert" in town, Suarez-Friedman said.
"There are a couple of food pantries, but they are closer to Watertown Square and open one day a week," she said.
The Community Fridge effort rose out of an online group interested in creating them around the area. Members of the steering committee reached out to organizations who set up fridges in Dorchester, Newton and Somerville.
"It's not a new thing, we definitely are not reinventing the wheel, and many community fridges do exist in the Greater Boston area," Churchwell said. "There is an online community of people doing this work. Some of us had joined that community. That's how we met and found each other and we decided to work together on a Watertown Community Fridge."
Suarez-Freidman said it has been a great experience working with the group, which is made up of people age 20 to 70, all working toward making the fridge a reality. The Watertown group has received donations to get started, and now are in the process of building a shed outside Francis Market to house the fridge.
"We are a pretty big group of people. The current email list is 40-50 people interested in the project, and a smaller core group people who communicate on a daily basis," Suarez-Friedman said. "We are very lucky that First Parish Church's Helen Robinson Wright Foundation agreed to purchase the physical fridge (which recently arrived). It will be at the Francis Market soon."
Further donations are being sought to help pay for the supplies to build the shed. Churchwell thanked Tiago at MSPainters in Watertown for donating work and some of the materials for the shed. 
People can either donate via Venmo to @WatertownCommunityFridge or by mailing a check made out to "Watertown Community Fridge" to Nancy Dutton, Treasurer at 198 Bellevue Road, Watertown, MA 02472.
Donations will help cover the remaining costs for supplies to build the shed.
Find out more about the Watertown Community Fridge at the group's website, www.watertowncommunityfridge.org, on Instagram (@watertowncommunityfridge) or by communicate by email, watetowncommunityfridge@gmail.com.