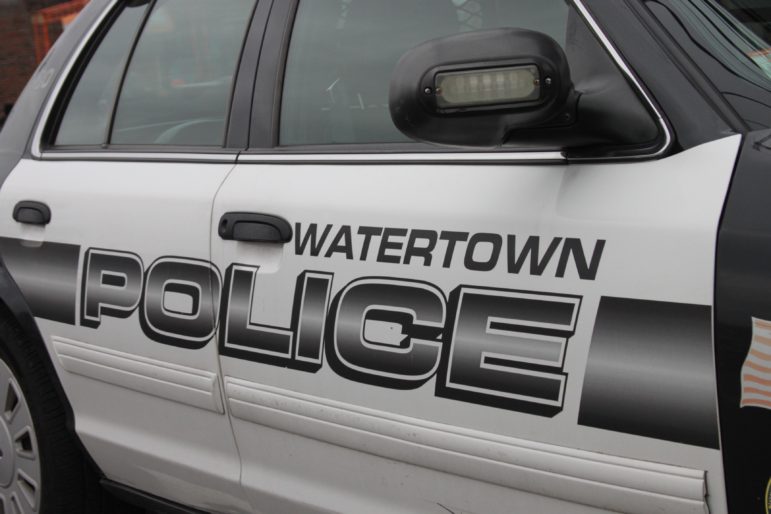 The following information was provided by the Watertown Police Department.
Arrests
Aug. 30, 1:43 p.m.: Employees at Vero Watertown on Coolidge Hill Road spotted some suspicious people in the woods behind the senior assisted living home. Some men were walking in the wooded area between Vero and Filippello Park. Police located three men who had several bikes in the trees. One person was identified as Devin Newbery. Police found that one of the bikes had been stolen from MIT earlier that day. The Brompton bike was valued at $2,000. When police interviewed Newbery, he told detectives he took the bike. The two other men were released. When Newbery was being booked, Police found he had some heroin. Newbery, 30, homeless, was arrested on charges of receiving stolen property over $1,200 and possession of a Class A drug. Police believe the bikes are likely part of a recent string of bike thefts in and around Watertown. The other bikes were collected by police, see photos of the bikes in the Facebook post below:
Sept. 1, 12:10 p.m.: Perkins School security called police after spotting a woman acting strangely. When police arrived they found her walking down the middle of North Beacon Street. Officers spoke to her and found out she was wanted on three warrants. Erielle Cuellar, 28, of Dorchester, was arrested on the warrants: one from Lawrence District Court for assault and battery on a police officer, malicious destruction of property, resisting arrest, and assault and battery with a dangerous weapon; the second from Cambridge District Court for assault and battery on a person over 60, and assault and battery with a dangerous weapon; and the third from Framingham District Court for assault and battery.
Sept. 3, 7:26 a.m.: A shoplifting in progress was reported at Home Depot. A man was seen putting items into his backpack and when officers tried to speak to him he ran away. The suspect dropped his backpack but police caught him. He resisted while police tried to take him into custody. He was found with a total of $949.97 of merchandise, including an 18-volt battery, two impact driver tools, an impact tool kit, a cross line laser kit, and cutting pliers. Michel Dacosta, 42, of Everett was arrested on charges of shoplifting over $250, resisting arrest, and a warrant from Malden District Court for two counts of shoplifting over $250.

Incidents
Aug. 30, 8:49 a.m.: A Westminster Avenue resident heard a loud noise at about 10:20 p.m. and when he checked what it was he saw a man in a baseball hat near his 2009 Toyota Prius. He called out to the man, who ran away. When the resident checked his car, he noticed the catalytic converter had been sawed off. Police are investigating.
Sept. 1, 5:21 p.m.: A Rose Avenue resident came home and found the rear passenger side window of his BMW had been shattered. He last saw the car at 1:30 a.m. and the window was fine.
Sept. 2, 5:14 p.m.: Residents of a Sycamore Street home were inside when an unknown man opened the front door. One of the residents confronted the man, who mumbled something unrecognizable. The resident was able to move the man and shut the door. The man did not seem threatening. The man was described as a heavyset white man with short, dark brown hair, who was 5-foot-9-inches tall.
Sept. 3, 9:03 p.m.: A report of someone shooting a firearm out the window of a car on Coolidge Avenue was reported. It was determined that the incident took place just over the line in Cambridge, so the Cambridge Police were notified. Information about the vehicle was sent out to area departments. A Watertown Police officer located it and stopped it near the Residence Inn by Marriott. Inside the vehicle were a 16-year-old male, an 11-year-old male and their father, a 55-year-old Watertown man. When officers looked at the gun, they realized it was a Retay brand gun that shot blanks, not a firearm. Cambridge officers responded and took over the case. The items were turned over to Cambridge Police, who are continuing the investigation.
Sept. 4, 1:09 p.m.: A man parked his 2017 Tesla at Oakley Country Club at 8 a.m. and returned to find a 6-foot-long key mark. The estimated damage was $1,000.
Sept. 4, 8:42 p.m.: Police responded to Lexington Street after getting a call from a resident about vandalism to a home. She was watching TV when she heard a loud noise of something breaking. When she looked she found a small rock that had been thrown through the window. Police checked the area but could not find anyone.
Sept. 5, 9:02 p.m.: A man was driving down Mt. Auburn Street near Baptist Walk when someone threw something at his 2020 Jeep Wrangler. The passenger-side window was cracked. The man pulled over to look around for someone who might have thrown the object but could not find anyone. Police are investigating.