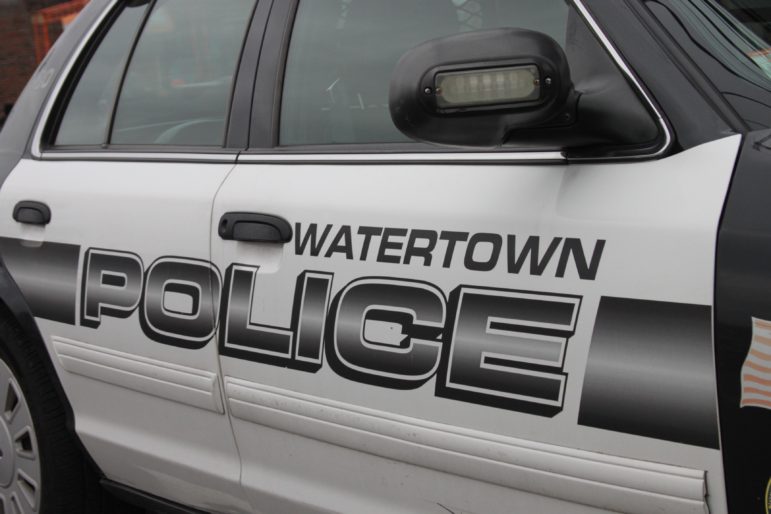 The following information was provided by the Watertown Police Department.
Arrests
Sept. 9, 2:49 p.m.: A shoplifter was spotted at Home Depot, and when police arrived security pointed out a man riding away on a bicycle with a trailer attached. When they stopped the suspect police found the suspect had $226 worth of items from Home Depot as well as $704 in merchandise from Target. Officers also found that he had two arrest warrants in his name. Michael Mara, 32, of Woburn was arrested on charges of shoplifting and the warrants: one from Marlborough District Court for drug possession and motor vehicle infractions; and the second from Concord District Court for driving with a suspended license.
Sept. 11, 2:47 a.m.: Police spotted a vehicle facing the wrong way on the one-way section of Spring Street near Main Street. When the officer approached the driver was slumped behind the wheel and appeared to be asleep. Police awoke the woman, detected a strong odor of alcohol on her breath, and she noticed she slurred her speech. When police asked her where she was coming from she was unable to provide an answer. She denied drinking alcohol before driving. The driver did not pass four field sobriety tests. Shana Oliver, 28, of Epsom, N.H., was arrested on a charge of driving under the influence of alcohol.
Incidents
Sept. 7, 12 p.m.: A Melendy Avenue resident parked in front of the house the previous night. When the resident came out in the morning there was damage to the fender and tire. Police are investigating.

Sept. 7, 11:30 a.m: Home Depot security spotted a man loading items into a cart and attempting to walk out without paying. The man took $975 worth of items, including some drills. The 45-year-old Watertown man was summoned to Waltham District Court for shoplifting over $250.
Sept. 7, 4:35 p.m.: A driver flagged down an officer and said that a car was hit while it was parked 0n the second level of the Purple Garage at Arsenal Yards. The car had been parked there for several hours. The car had minor dents on the passenger door.
Sept. 8, 6:30 a.m.: A company doing work on a commercial project on Coolidge Avenue reported that someone had taken some items from the worksite. A Carrier rooftop HVAC unit had been taken down to be worked on and was left overnight. The next day it was discovered that some of the internal components were taken. Police are investigating.
Sept. 8, 2 p.m.: A catalytic converter was stolen from a vehicle at Sarris Auto Body on Arsenal Street. The theft happened sometime overnight. Police are investigating.
Sept. 8, 5:15 p.m.: A 2017 Specialized mountain bike was left outside Best Buy at about 4:15 p.m. When the owner came out an hour later the bike was long. It had been left unlocked. Police are investigating.
Sept. 8, 7 p.m.: A man parked his scooter on the sidewalk near the main entrance to Home Depot. When he came out he saw a man messing with the scooter's ignition. The man confronted the suspect, who ran away. The suspect is described as an African-American male, age 13 to 15, 5-foot-7-inches tall, with a skinny build. He was wearing a black T-shirt, pajama pants, and slippers.
Sept. 8, 10 p.m.: A man sitting inside the Watertown Mall was approached by two youths. One of them grabbed his cellphone and the pair ran out of the mall. The 44-year-old man from Belmont described the suspects as being between 12 and 15 years old. Police are investigating.
Sept. 9, 5:20 p.m.: A man parked his gray Porsche in the parking lot at Ricci's Liquors at about 5:10 p.m. When he came back out he observed moderate damage to the passenger side rear bumper. Police are investigating.
Sept. 10, 1 p.m.: A woman from Cambridge parked at Home Depot at about 9 a.m. and when she came back at 1:30 p.m. she found her vehicle had been damaged. The front bumper and hood were dented, and there were traces of red paint. It appeared that someone backed into the vehicle.
Sept. 12, 10:20 a.m.: A vehicle on Bigelow Avenue caught fire. It was running, and there was smoke coming from the hood and fluids dripping from under the car. The car had not been started in a month and had to be jump started that morning. The fire was doused.