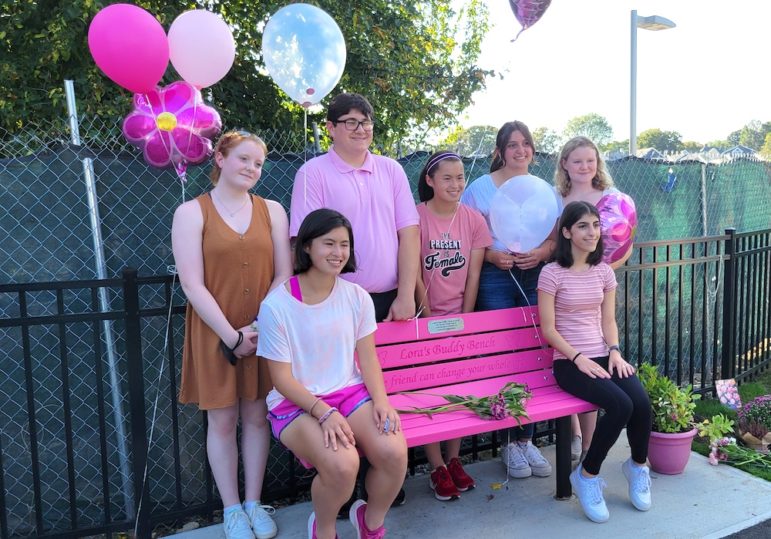 Watertown's Lora Karaguesian's life was cut short, but in her 11 years she made many close friendships and lasting memories. Recently, her family and friends gathered to remember her big smile and bright personality, and leave a lasting memorial at her old elementary school.
On Sept. 18, a bench with a plaque in Lora's memory was dedicated by more than 30 family members and friends. The bench sits next to the new playground at Hosmer Elementary School in East Watertown.
The bench is no ordinary bench, it is a "Buddy Bench," said Lora's mother Sofia Karaguesian. The bench is engraved, and says "Lora's Buddy Bench, One friend can change your whole life," along with a pair of butterflies.
"I hope the kids can use it. If someone feels lonely during recess they can go sit there and someone will go there and play with them," Karaguesian said. "Lora was so friendly to everyone. She was very social — a social butterfly."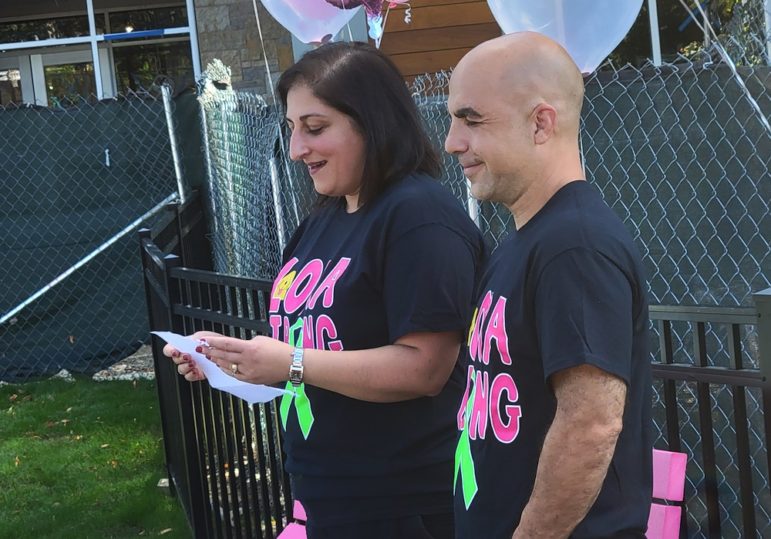 During the dedication, Lora's twin sister Lena remembered her sister.
"Lora was not only my sister, she was also my best friend," Lena said. "Her smile lit up the room."
Lora passed away in 2015 from cancer. She also had muscular degeneration, and at a young age she began to lose use of her legs which required her to first, use a walker and later a wheelchair.
The memories shared by friends and family showed how she didn't let that get in the way. When Lora couldn't dance during a Halloween party, someone spun her in her wheelchair while she screamed with delight. She went tubing in New Hampshire with her cousins, and in school she was always giving people high fives in the hallway. Lora also played soccer, Sofia said, even when she was in a wheelchair.
"Kids would bring the ball to her so she could kick it," she said.

Lynda Pagliarulo, or Ms. P, was Lora's occupational therapist at Hosmer beginning in kindergarten. She recalled how Lora loved things that were pink with glitter, "the sparklier the better." The couple hours a week she spent with Lora left a big impression on Pagliarulo.
"She taught me more in the six years I knew her than anyone else," "She was a glass half full person. I am still trying to learn that."
Apo Ashjian, a cousin of Lora's father, said he has run more than 50 marathons, but the one he ran in 2015 was a special one. Lora was in Boston Children's Hospital as he prepared for the Boston Marthon.
"I would run from home in Waltham to the hospital to visit her," Ashjian said. "I did that so many times."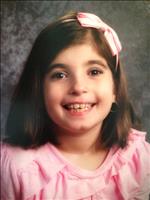 He ran with Lora's photo on his jersey and he recalled how when he crossed the finish line he went through the line to pick up his medal, and then quietly backed up and crossed the line again so he could get a medal for Lora.
The celebration on Sept. 18 was several years in the making. A committee of fellow Girl Scouts as well as friends from Hosmer started working on getting a bench for Lora when they were in Middle School.
The group not only wanted to have a bench, but wanted the bench to be special, said Mackenzie Hoover, one of the Bench Committee members. The bench is not only engraved but has a plaque that says: "A Gift from the WMS Class of 2018, Girl Scout Troop 63051, And Family and Friends of Lora Karaguesian."
"And it had to be pink, because that was Lora's favorite color," Mackenzie said.
The group had hoped to do it for their eighth-grade graduation, said Philip Centola, who became friends with Lora at Hosmer.
The group had to wait a bit longer, however.
"It's been several years," said Jordan Hoover, Mackenzie's twin sister.
The group raised about $700 to go toward the bench, Mackenzie said, from Girl Scout cookie sales, fundraisers and donations from family and friends.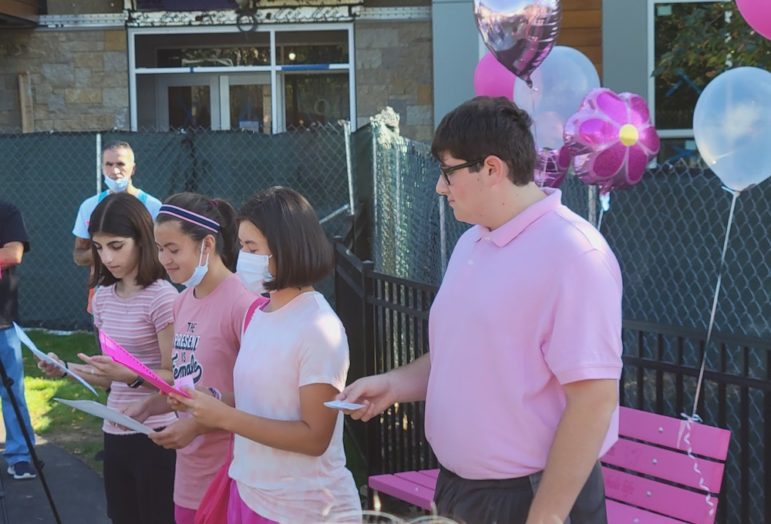 Just when they had enough money for the bench, another hurdle got in the way.
"They said we had to wait until the new school was built," Centola said.
The Karaguesians live just a couple blocks from the school, and Lora's father Hratch said he was first told that they could install the bench in a temporary location, between two trees next to the school. When the school was completed, they would move it to the permanent location.
The committee had hoped to do the permanent dedication this year, Mackenzie said.
"We are all seniors and we wanted to do it before the end of high school," she said, saying that they worried that her classmates would go different ways after high school and miss the dedication.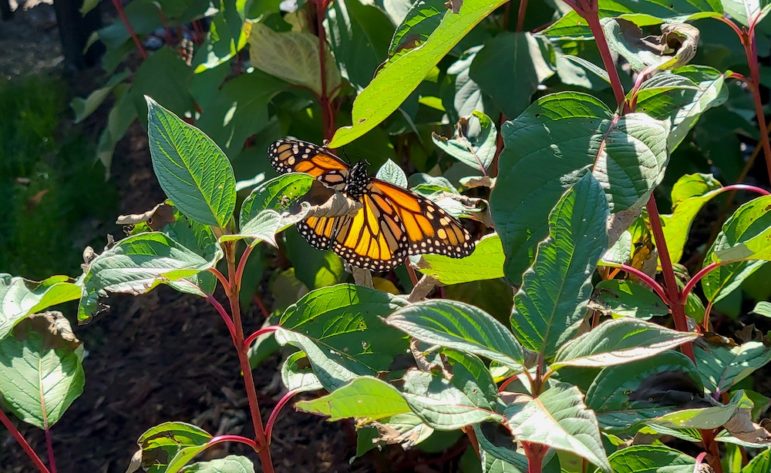 Construction of the new Hosmer proceeded faster than anticipated, and the new playground was finished recently.
"They told us we could put it in," Centola said.
At the dedication ceremony, the new playground was packed with people whose lives Lora had touched. A cloudy morning cleared into a bright sunny day.
After people shared their memories, the group read a poem for Lora. Finally, the group released butterflies, which fluttered around the play structure, with a few settling on shrubs near Lora's bench.