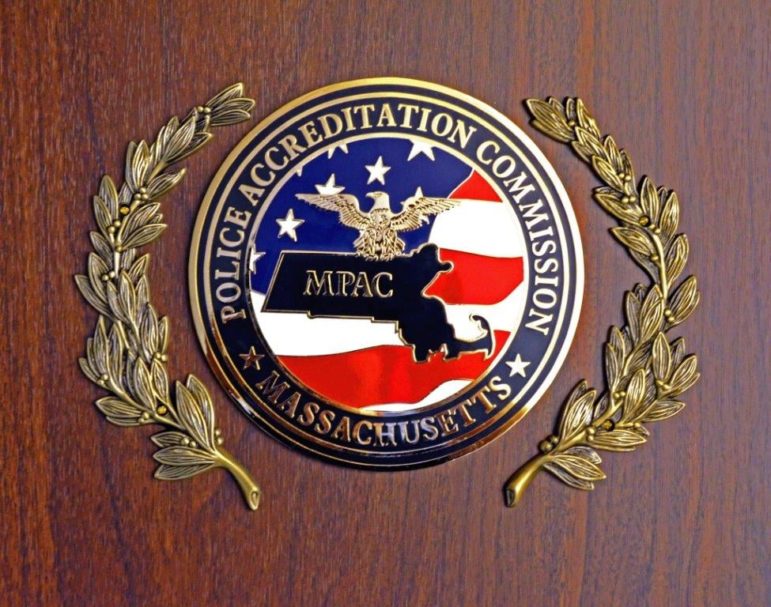 The Watertown Police Department received word that it successfully completed the re-accreditation process with the Massachusetts Police Accreditation Commission, during which it had to show it follows professional standards.
The program is a voluntary one, in which police departments "strive to meet and maintain standards that have been established for the profession by the profession," according to the Commission.
MPAC Executive Director Rick J. Rathburn commended the Watertown Police for its accomplishment in a letter to Watertown Police Chief Michael Lawn.
"This prestigious status has been awarded for another three-year period ending September 2024," Rathburn wrote.
He added: "Re-accreditation demonstrates your Department's ongoing commitment to delivering an exemplary level of police service in your community. As you know, it is a lot of hard work and a department-wide effort."
The Watertown Police have gone through the accreditation process multiple times over the last 10 years, or so, Lawn said. Watertown received accreditation in 2015 and had held it since. The WPD had also been accredited a couple times in the early 2000s.
"It's a lot of work, but it's a significant achievement," Lawn said. "It shows the professionalism of the Police Department. It shows your transparency, accountability, and ensures the safety of the officers as well as the community."

Part of the process included a three-day visit to the Watertown Police Station by the accreditors.
"Basically, we have to meet these standards, there are over 300 standards we have to meet," Lawn said. "We have a three-day assessment when assessors come in, go through policies and procedures, and make sure that we are meeting these standards."
The Watertown Police had a full-time accreditation manager, a role undertaken by Lt. Dan Unsworth, Lawn said.
About 115 law enforcement agencies in Massachusetts have been accredited, which also includes college and university police forces and the MBTA Transit Police. Fewer than 100 municipal police departments have received accreditation. More departments will likely be meeting that standard in the future.
"With Police Reform, I think most departments will have to be accredited," Lawn said. "They will have to start from scratch, where we are already accredited."
Other departments in the area that are on the accreditation list, according to the Commission website, include: Waltham, Arlington, Wellesley, Brookline, Lexington and Somerville.
The Commission will conduct a midpoint review of the Watertown Police to ensure it continues to uphold the standards shown during the accreditation process.