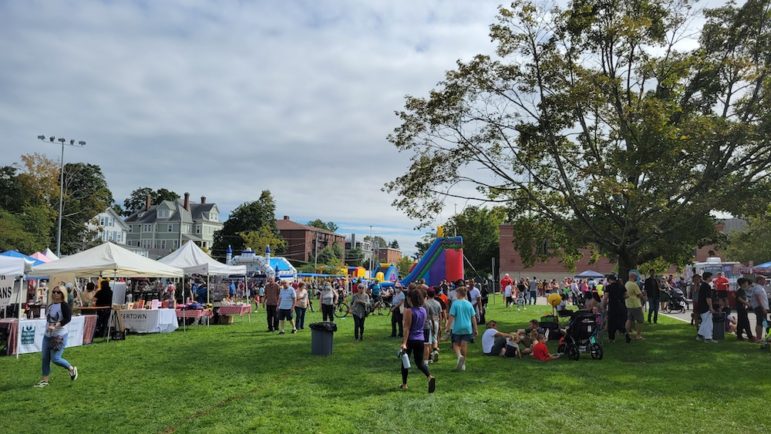 Saltonstall Park came to life Saturday with the return of the Faire on the Square.
After a year off due to the pandemic, the annual celebration returned to Watertown in 2021.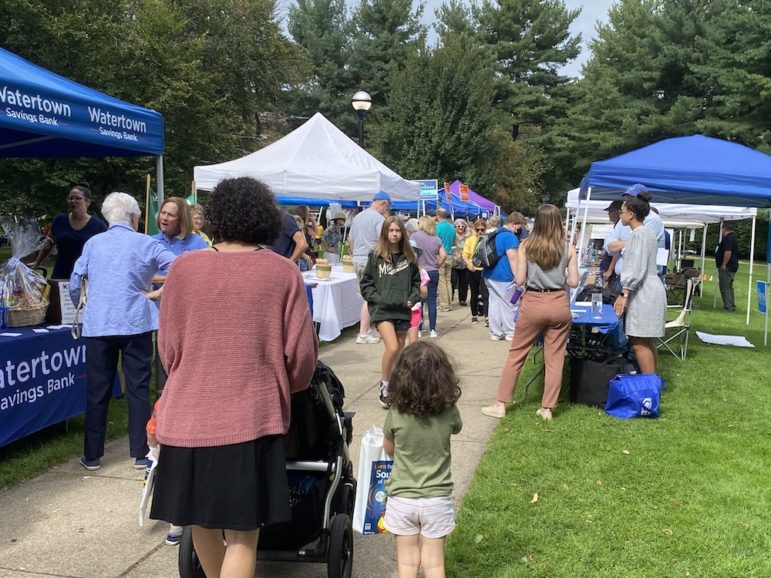 A variety of bands performed on the Main Stage. Rick DiMare led a Frank Sinatra tribute band, Groovin' Y0u performed R&B and pop hits, and Fast Times played classics from the '80s.
With the election coming up, dozens of candidates running for office in Watertown met with voters on political row on the path along Main Street in Saltonstall Park.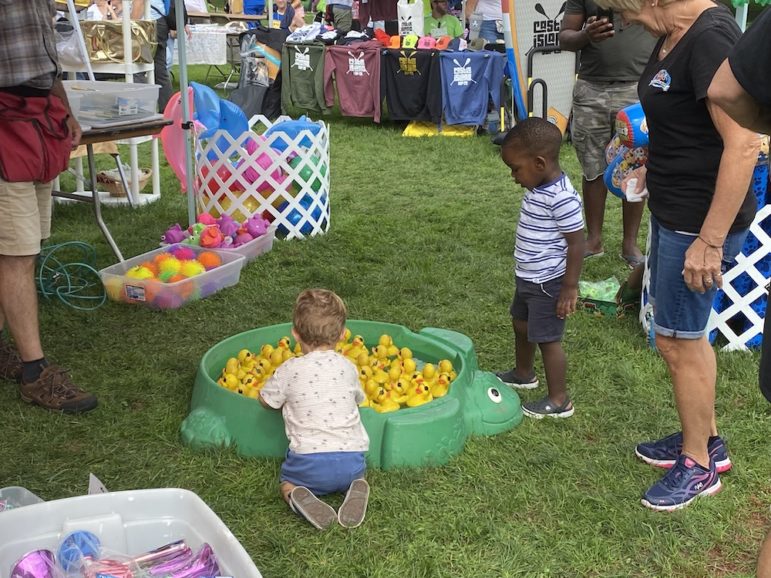 Children had a wide variety of entertainment to choose from, including pony rides, inflatable bouncy castles, mini-golf, along with clowns who roamed the Faire.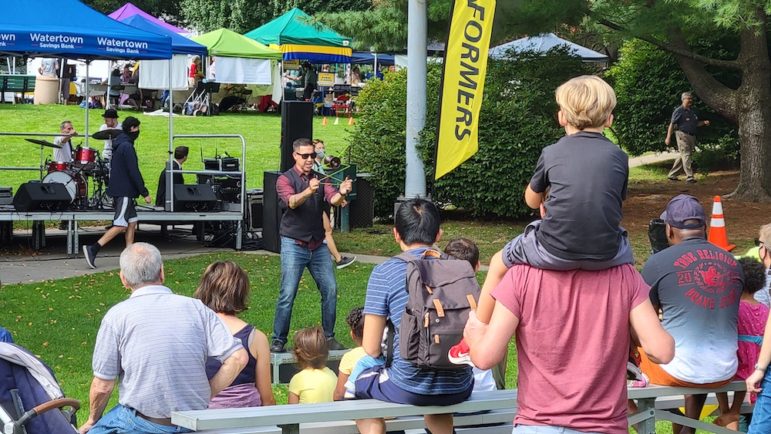 Dance troupes from Maria's School of Dance, Legacy Studios and Lil' Phunk performed for crowds.
Many local businesses and community organizations connected with residents in the booths on the field behind Town Hall.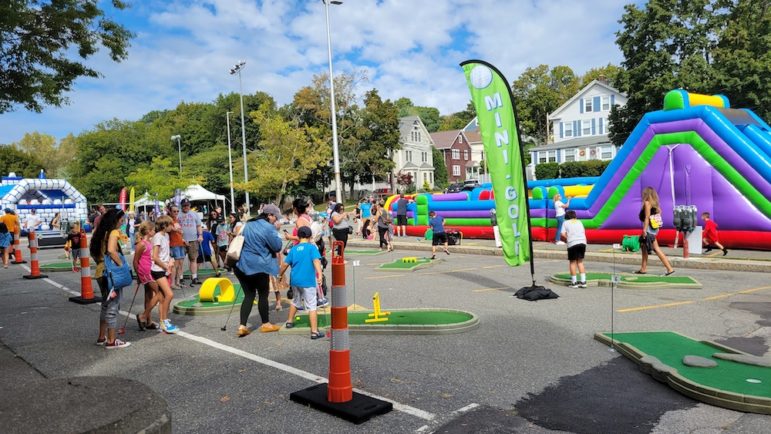 Some new additions in 2021 were the mini golf course, kids karaoke and the line dancing at the stage next to the Watertown Free Public Library.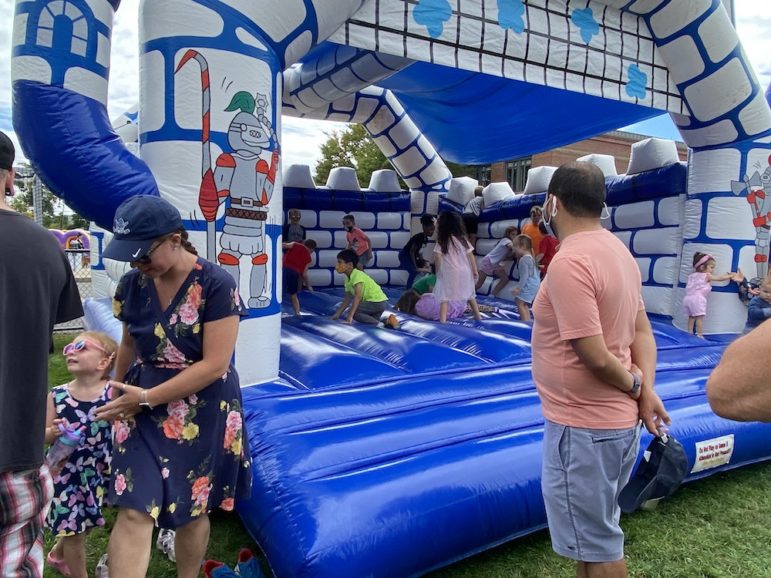 The Beer Garden returned to the Faire, with proceeds raised going to the Watertown Boys & Girls Club.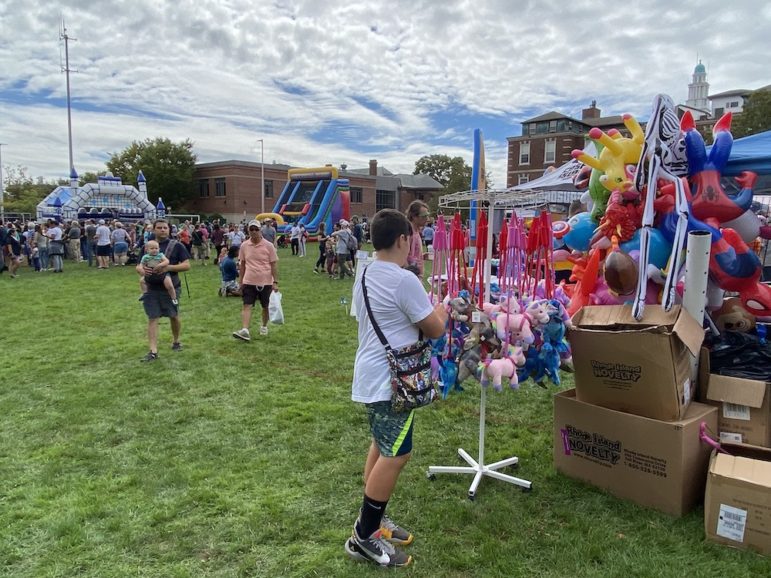 Faire organizer Dan McCarthy thanked all the attendees and participants in the Faire at the end of the day, and told them to mark Sept. 24, 2022 for next year's Faire.