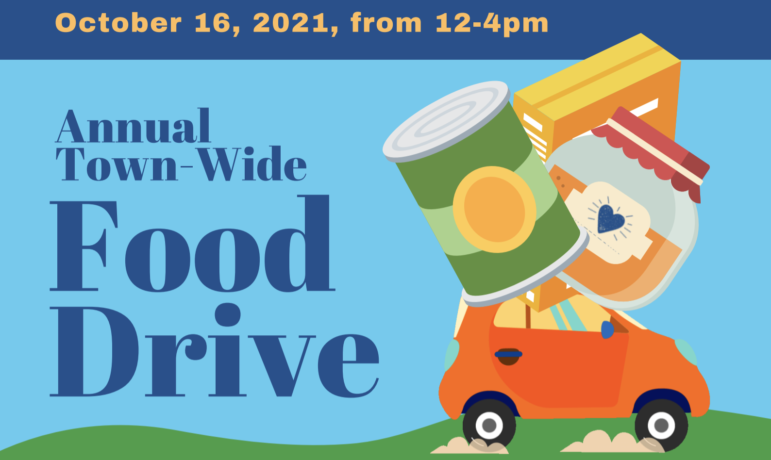 The Watertown Community Foundation will collect donations for the annual Town-Wide Food Drive on Oct. 16.
Canned food and other non-perishables will be collected from noon to 4 p.m. on Saturday, Oct. 16, 2021.
There will be two collection locations:
Catholic Collaborative Food Pantry at Sacred Heart Church, 770 Mt. Auburn St., Watertown
Watertown Food Pantry, Belmont-Watertown United Methodist Church (formerly St. John's Church), 80 Mt. Auburn St., Watertown

Some items needed include soup, pasta sauce, cooking oil, coffee, oatmeal and cereal. For a full list of items requested by each food pantry, see the document below.
Visit watertownfoundation.org to learn more and sign up to volunteer.
WCF 2021 FoodDrive Flyer by Charlie Breitrose on Scribd