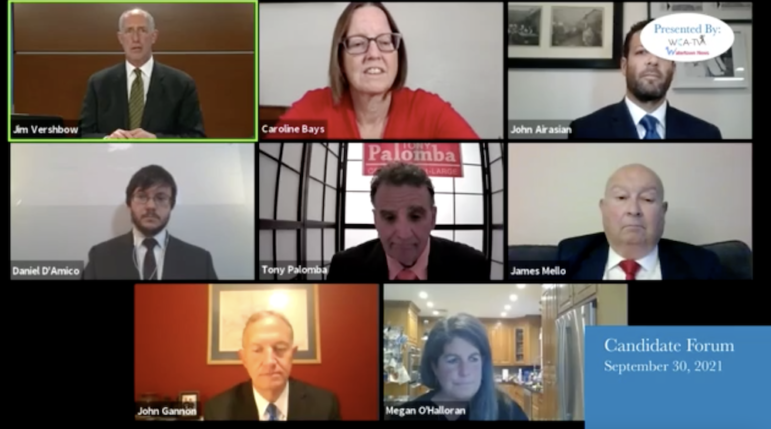 If you missed Thursday's Councilor At-Large Candidate Forum, or want to see it again, you can watch it online.
The forum was co-hosted by Watertown News and Watertown Cable Access TV. The candidates responded to questions about hiring the new Town Manager, affordable housing, issues of diversity and equity, artificial turf and more.
To view the form, click here: http://vodwcatv.org/CablecastPublicSite/show/1205?channel=1
Mark your calendar for the School Committee candidate forum on Oct. 14 at 7 p.m. and for District Council Candidates on Oct. 21 at 7 p.m.