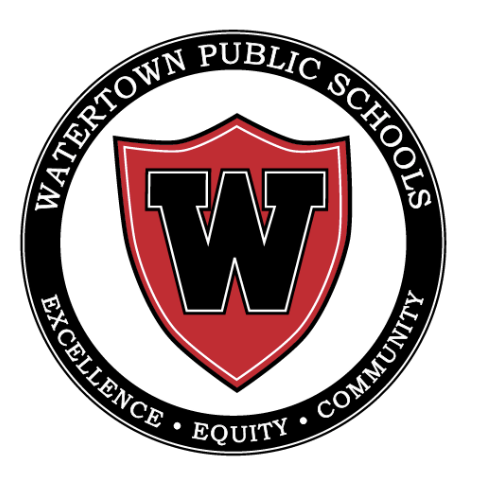 Several students tested positive for COVID-19 at a Watertown elementary school, in an incident that is the first confirmed in-school spread within the Watertown Public Schools.
The nine confirmed cases were in one class, and the entire class is now under quarantine, Superintendent Dede Galdston said during Monday's School Committee meeting.
"We are definitely in a situation right now where we have in-school transmission at Cunniff Elementary School," Galdston said. "We were able to really get through pretty much a fullyear in person without having a verified in-school transmission, but it did happen.It is very unfortunate and we are very concerned about the families that are impacted."
Most of the students who tested positive are asymptomatic, Galdton said.
Cunniff Elementary School, which currently holds school at the former St. Jude's School in Waltham during construction of the new school. Galdston said the school had had extra cleanings since the cases were reported, and the air circulation system has been examined.
"All the air purifiers have been tested. There were questions if there was something with the HVAC system, but that was not the case," Galdston said. "We are going to change the filter in that one particular room out of precaution."

The school is reinforcing the COVID-19 precautions, Galdston said, including making sure students are at least 3 feet apart, and they immediately put their masks back on after eating or drinking.
Galdston also asked parents to keep their children home if they are showing any COVID symptoms.
"It is really important to protect the community," Galdston said. "I know we are getting into cold season and flu season — please get your flu shot — but don't assume that it is not COVID and send your children into school."
Students who test positive must stay home for at least 10 days, Galdston said. If they have a sibling who cannot isolate from the one with the positive test, the sibling must be kept out of school while the other recovers and then must quarantine for seven days after the first one recovers. So, Galdston said, a sibling could have to stay home for 17 days.
Testing Program
This week, the Watertown Schools will begin the "test and stay" program for unvaccinated students if they are close contacts to someone who has tested positive for COVID. This includes an entire elementary school classroom, or students within 3 feet in a middle or high school class.
While School officials had hoped to hold the testing at each of the schools, Galdston said it will take place at one location.
"Testing will be in a central location, the Phillips Administration Building," Galdston said. "Preschool starts at 8 (a.m.) and Test and Stay begins at 7:15. We are confident we will be able to move them through (before preschool starts). If we find that it is not feasible we can move it to Cunniff West (St. Jude's School) because that building will be available for us."
If a student tests negative, the family will be notified by email, Galdston said, but if the student tests positive they will be alerted with a phone call.
The district is also working to provide tests for students who show signs of the virus' symptoms.
"It looks like we will be able to offer symptomatic testing in one location in the beginning next week," Galdston said. "Instead of having to go someplace else, they will be able to get it in the Watertown Public Schools."
School Committee member Lindsay Mosca thanked the school administration for providing in-district tests because it is getting difficult to get a test at pharmacies or other locations.
The Test and Stay testing will be conducted by an outside firm, Galdston said, because Watertown's school nurses would not have time to do the before-school testing and work a whole day. The Test and Stay staff will be paid for by the Massachusetts Department of Elementary and Secondary Education (DESE) because it is a state requirement, Galdston said.