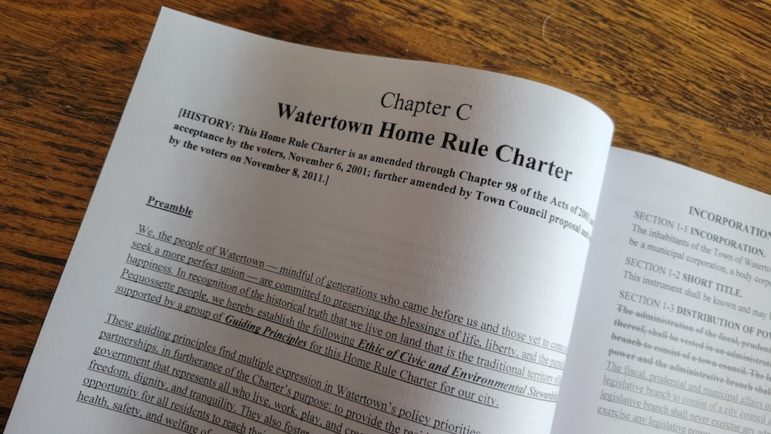 A resident group focused on the Town Charter Review will host a meeting to provide voters with information about the proposed changes to the Town Charter to be considered by Watertown voters at the Nov. 2 election.
The Town Charter defines how the Watertown town government operates.
The ballot will include just a short summary of the changes. This week, the Town Clerk's office sent out a mailing detailing the changes recommended by the Charter Review Committee. It includes a cover letter from Town Clerk Janet Murphy, a redline version of the changes to the Charter, and a Vote by Mail application. Approximately 15,000 Watertown households were sent this information.
The resident group, Watertown Forward, sent out the following information:
Watertown Forward is planning a special Zoom meeting titled What's In Your Mail? on Sunday, October 24 from 4:00 PM to 5:15 PM. This will be an opportunity for voters to discuss the revisions to the Charter and the meaning of the two Charter questions that will appear on the ballot.


We are fortunate that three former Charter Review Committee members, Jonathan Hecht, Marcia Ciro, and Bill Oates, have agreed to participate in the discussion and field questions from those attending. The link to the meeting is here.

You can also find the link to the meeting as well as our resource summarizing the key amendments to the Charter in English, Spanish, Armenian, Chinese, and Portuguese on our website at watertownforward.org.