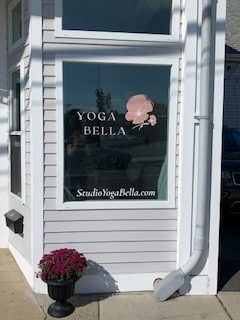 Dore VanSlyke began teaching yoga nearly eight years ago, teaching in a variety of fitness clubs and yoga studios, but after taking her practice online during the pandemic she decided to start her own studio. In October, she opened Studio Yoga Bella in Watertown.
The studio is on School Street, next to Arsenal Pizza, and VanSlyke decided to use the fall to get established.
"I'm in soft open right now. All classes I have listed are running and I'm here doing office hours," VanSlyke said. "I'm going to do a grand opening with free classes and an open house on Jan. 8."
VanSlyke runs classes Tuesday to Friday and Sundays.
Her early training was in Iyengar Yoga, which focuses on structural alignment of the body, and she also uses vinyasa, or flow yoga, where the poses are linked to "create a beautiful little dance sequence."
"My style is a mix of precision alignment, which is wonderful for health in the body — so you don't get a rotator cuff injury, you don't misuse your knee — so you get a much safer, sustainable practice," VanSlyke said.
She also offers office hours in the morning and evening multiple days a week.
"I have a cute pink Keurig and set up a place where people can have coffee," VanSlyke said."When I'm here people can stop in and say hi, ask a question, if they have an alignment question, or if they want to chat."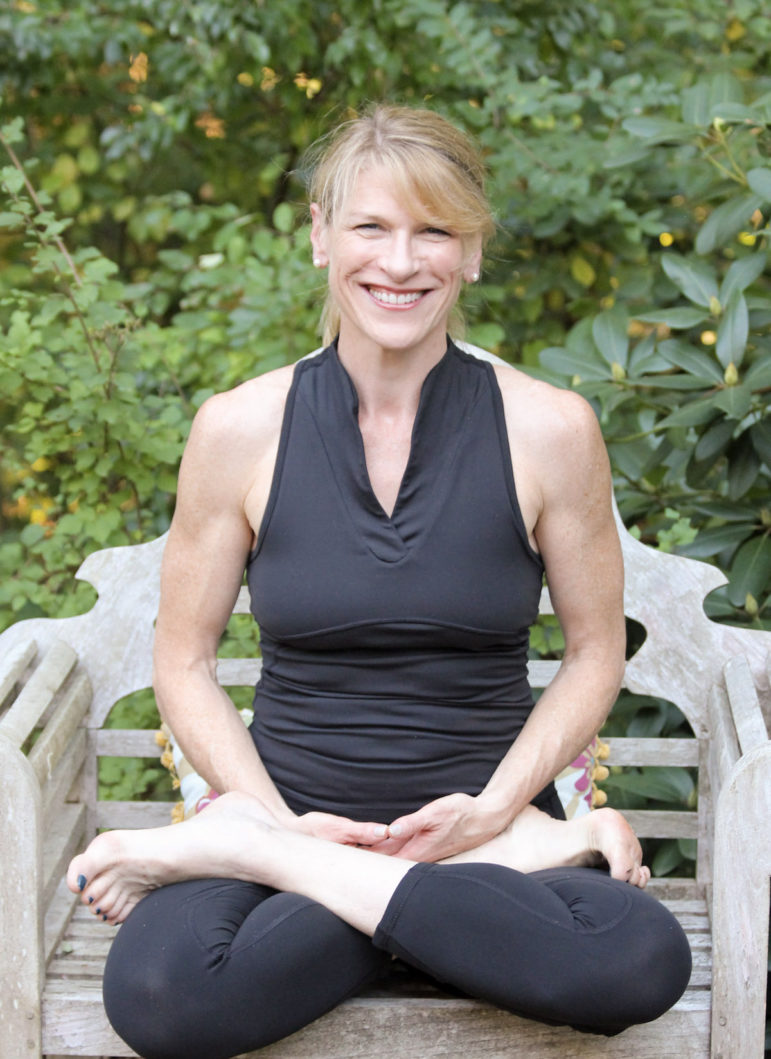 When she got her first teaching certificate, VanSlyke lived out in Acton, and she taught classes there, in Concord and Littleton. Three-and-a-half years ago she decided to move closer to Boston.
"I grew up on Long Island and lived in DC for 13 years after law school, and I just wanted the higher vibe of being closer to the city, a more diverse population," VanSlyke said. "I love the traffic going by, I love the pulse of life."
She moved to Waltham, and began teaching classes at the Mount Auburn Club and Waverley Oaks Athletic Club. Those classes stopped during the COVID-19 shutdown.
"I went for a year when I did all Zoom and taught out of my house in Waltham," VanSlyke said.
Over the summer she taught classes at Gore Place on Wednesday evenings. VanSlyke wanted to expand her class offerings.
"I so missed being part of the community and being with people. I like to do hands-on assist when I teach," VanSlyke said.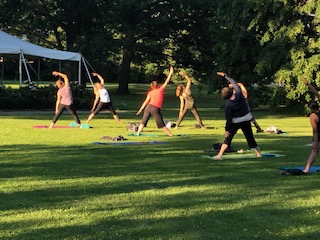 She looked around for a spot and found the space at 80 School St., which has yoga space inside, plus a grassy area in back.
"There's amazing light in here. We have, as a studio, access to the backyard so next spring and summer we can teach classes outside, which is exciting," she said.
VanSlyke also continues to offer a couple Zoom classes, which allows some of her students living out in Acton, Concord and Littleton to keep practicing with her. Students have followed her from her classes at Mount Auburn Club, Gore Place and other classes to her new studio, and she hopes to expand more.
"My big dream is to meet people in the neighborhood who can walk here, work here and introduce new people to me," VanSlyke said.
The grand opening is planned for Jan. 8, 2022. Find out more at www.studioyogabella.com.