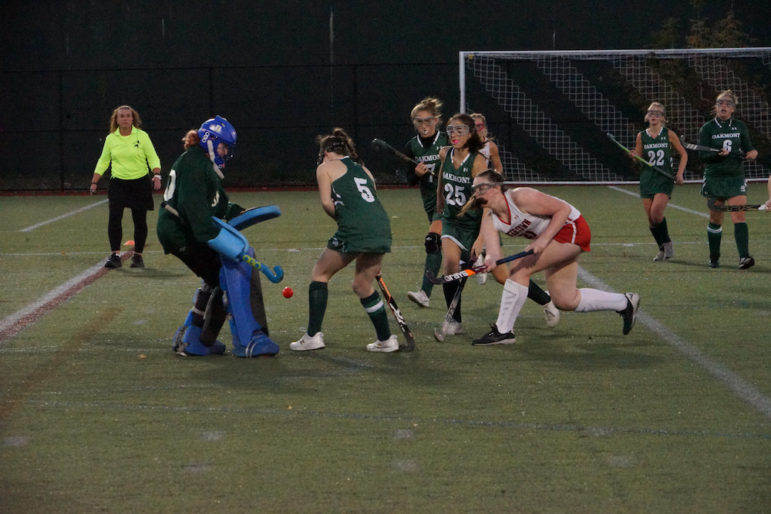 Watertown's round-of-16 State Tournament game against Oakmont was over by the end of the first quarter, as the Raiders beat the Spartans 6-0 at Victory Field on Wednesday afternoon.
Two Watertown players collected a pair of goals, and one player scored her first varsity goal in the MIAA Div. 3 State Tournament game.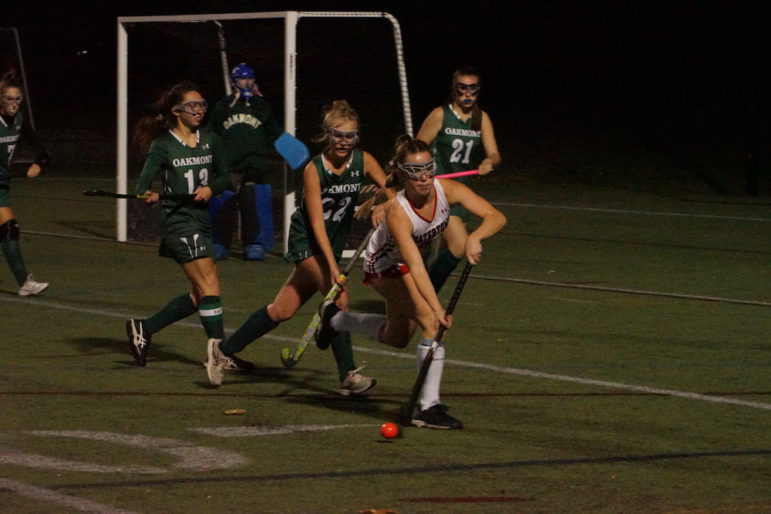 Sophomore Molly Driscoll received a pass from her sister, junior Maggie Driscoll, and opened the scoring three-and-a-half minutes into the game. She scored another goal four-and-a-half minutes later.
Freshman Adrianna Williams made it 3-0 with 1:26 left in the first quarter. Her second strike came just under two minutes into the second quarter.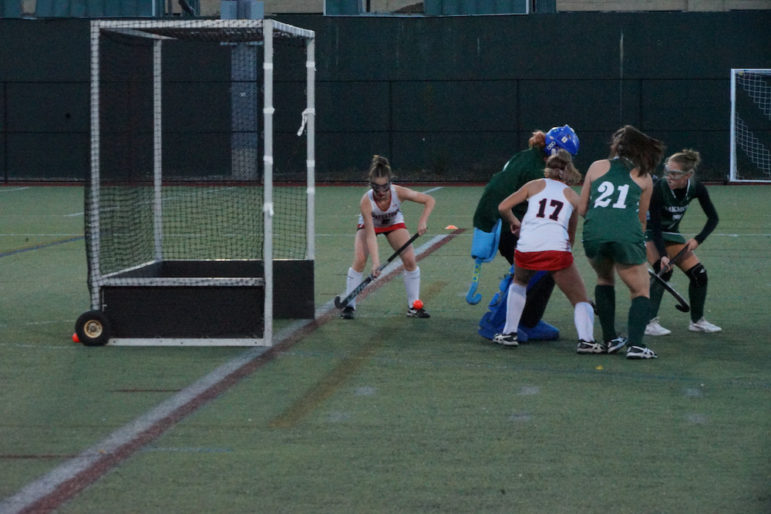 With 6:15 left in the second quarter, junior Allison Fijux scored Watertown's fifth goal.
Freshman Caroline Andrade closed the scoring with a shot from four yards out with two minutes left in the first half. The tally was her first for the varsity squad.
The halftime score was Watertown 6, Oakmont 0, and the second seeded Raiders outshot the 15th seeded Spartans 22-0. Those statistics remained the same after the final whistle with Watertown concentrating on keeping the ball, rather than scoring, during the third and fourth quarters.
Next up for the Raiders (20-0) will be a round-of-eight game against 10th seeded Dover-Sherborn (11-6-1) which defeated 26th seeded Wayland 2-0 on Wednesday. The game will be at 10 a.m. on Saturday, Nov. 13 at Victory Field.