Four goals by sophomore Molly Driscoll led Watertown in its 6-0 defeat of Dover-Sherborn in Saturday's MIAA Div. 3 Round of Eight Field Hockey Tournament game.
The Raiders added another trophy to its vast collection of awards with Saturday morning's win at Victory Field. With the MIAA doing away with the sections, the Raiders got a trophy for making the Final Four.
A win in the State Tournament is always good, said Watertown Head Coach Eileen Donahue.
"Anything can happen in the tournament, and obviously Dover-Sherborn had an amazing, successful season," Donahue said. "It proved it to get to this game. Every team is a good team if it made the tournament."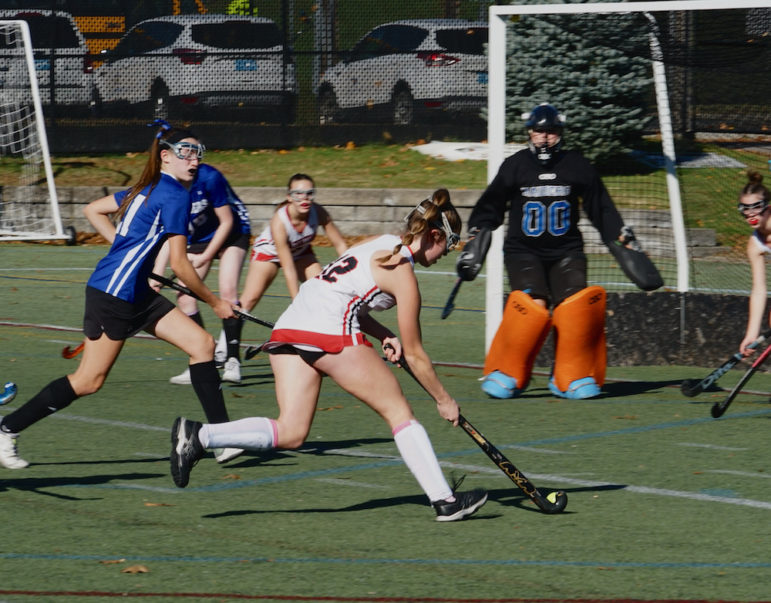 Donahue said Driscoll took advantage of her scoring opportunities.
"I'm thankful she scored, and the others," Donahue said. "Whoever has the opportunity, and today it was her. She got fed the ball beautifully, and she made some nice moves in there too."
Driscoll opened the scoring just 2:16 into the game on Watertown's first shot. She added her second with 4:04 left in the first quarter after tracking down a pass from senior Ellie Monahan before it went across the end line and scoring from a few feet away.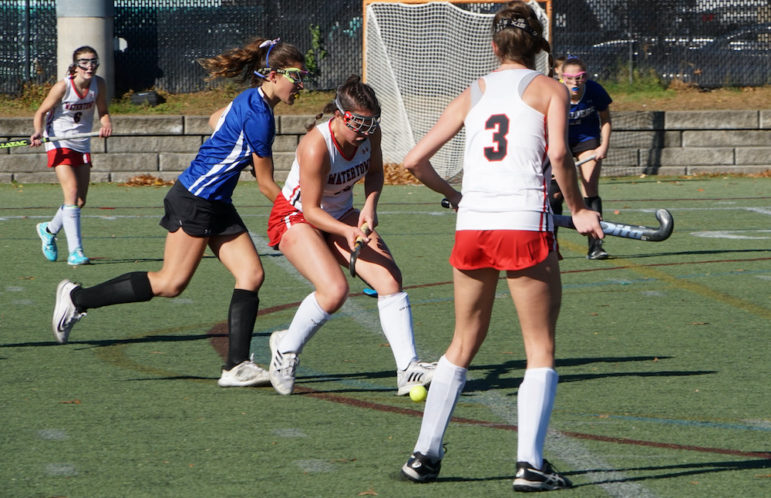 Freshman Caroline Fleming gave the Raiders a 3-0 lead with 1:41 left in the second quarter.
Driscoll almost completed a hat trick in the first half, but her shot on a corner at the end of the half hit the post. She quickly collected her third (and Watertown's fourth) at the beginning of the second half. She tipped in a high ball passed by junior Elizabeth Loftus just 14 second into the third quarter.
Loftus got a goal of her own on a blast from the top of the circle five minutes into the third quarter.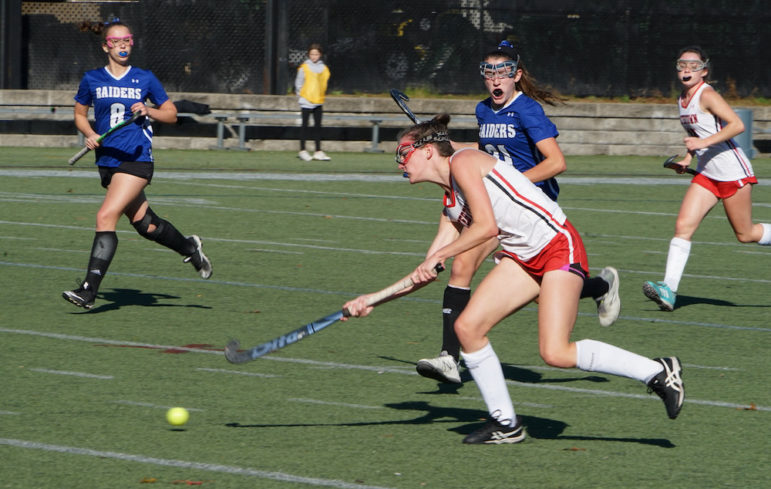 Driscoll completed her scoring for the game on a shot about a yard inside the circle with 9:14 left in the fourth quarter. The game ended 6-0, and Watertown moved on to the State Semifinals.
Donahue said her team's offensive effort was matched by its defense.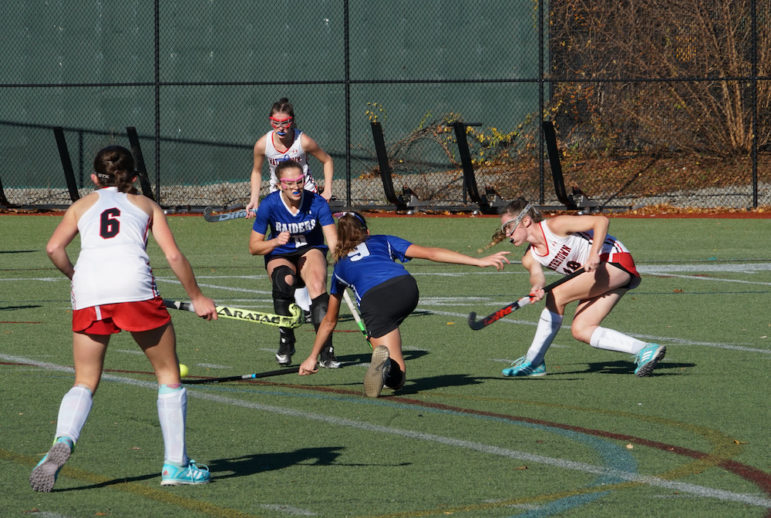 "What about our defense, our defense as a team?" Donahue said. "I am just so proud of them, the team defense — to not allow a shot on net, it is just crazy. It's just as important as goal scoring."
The Raiders improved to 21-0 and will take on the winner of the Pentucket-Foxborough game. The semifinal is expected to be played Wednesday night.