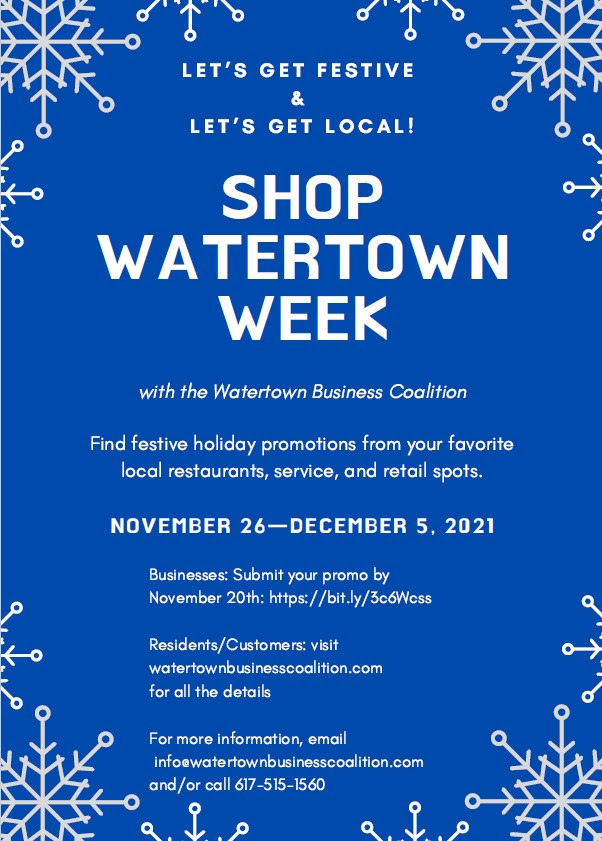 The first Shop Watertown Week will take place from Nov. 26 to Dec. 5, and will feature local businesses, restaurants and service providers.
Sponsored by the Watertown Business Coalition, the event will showcase the stores, restaurants, salons and other businesses.
Business Owners: Join Shop Watertown Week by offering a discount or special and be added to the list of participating businesses! Join by filling out this form.
Residents & Community Members: Coming soon! – Check out the list of participating businesses, including the discounts and special offers, by clicking here.