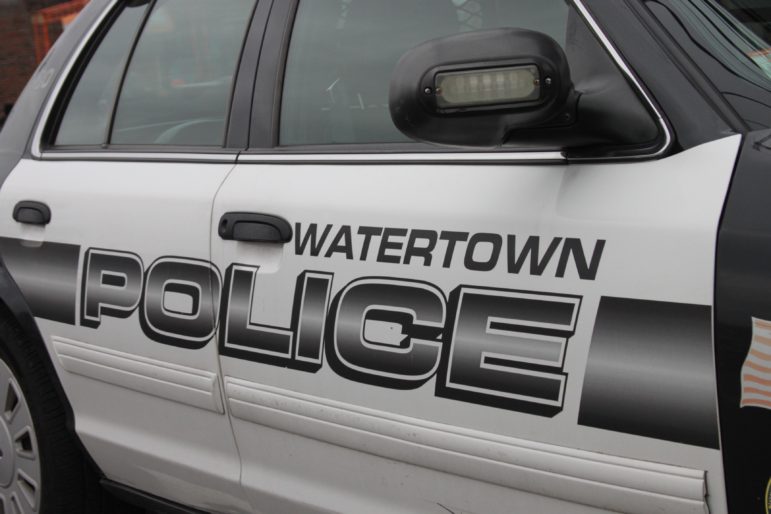 The following information was provided by the Watertown Police Department.
Arrests
None
Incidents
Nov 8, 4:30 p.m.: A Watertown woman was shopping with her child at CVS on Main Street. She put her purse and wallet in the bottom of her baby stroller and walked around the store for about half an hour. When she went to pay for her items she realized her wallet and purse were gone. Later that day the woman's credit cards were used in multiple places in Boston. The store had security video and police are working on identifying a suspect.
Nov. 9, 9:15 p.m.: An Edgecliff Road resident came home to find that someone had been inside her home. She found a closed door open, as well as drawers in furniture in the bedroom and living room. She noticed some items were taken, but there may be others. Police are investigating. The resident said she locked her door when she left at 7:15 a.m. that morning.
Nov. 11, 10 a.m.: A man crossing Mt. Auburn Street at Elton Road with his daughter when a vehicle passed him very closely. He called out to the driver, who stopped and exchanged words with the man. The driver approached the man yelling and got into his face. The driver then said "Are we going to fight today? I'm going to stab you." He did not show a knife. The man tried to protect his daughter and left the area. The driver was identified as a 29-year-old Newton man, who was summoned to Waltham District Court on a charge of threats to commit a crime.
Nov. 11, 11:30 a.m.: Workers at a landscaping company doing work at Dunkin' on Main Street put two red Mac brand leaf blowers in a far corner of the property near Howard Street. They left for about an hour and when they came back the leaf blowers were gone.
Nov. 12, 9:21 a.m.: The owner of D&D Pizza arrived at 9:15 a.m. and noticed that the basement light was on. When he went to the register he found all the cash was gone. He called police, who looked around the store and found no one inside. The man had closed the store at about 10 p.m. the night before. He believes be locked the door. There were no signs of forced entry. Police are investigating.