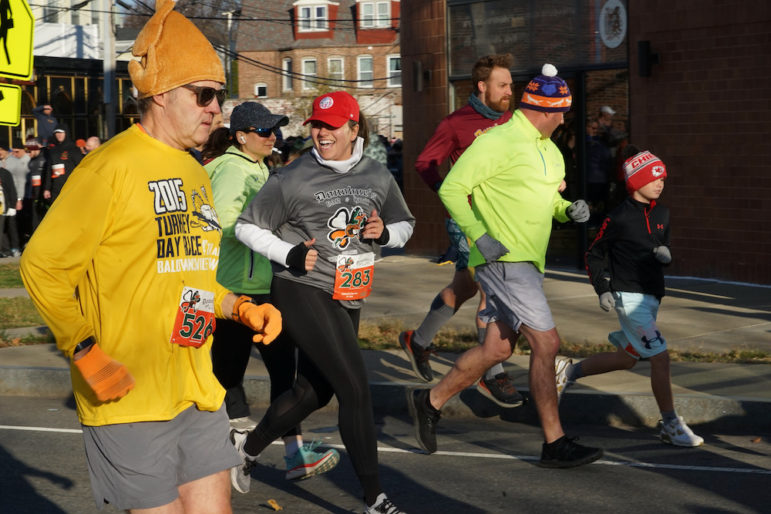 More than 1,000 people joined in the 16th annual Donohue's Bar & Grill Turkey Trot on Thanksgiving morning, an event that raised money for the Watertown Boys & Girls Club.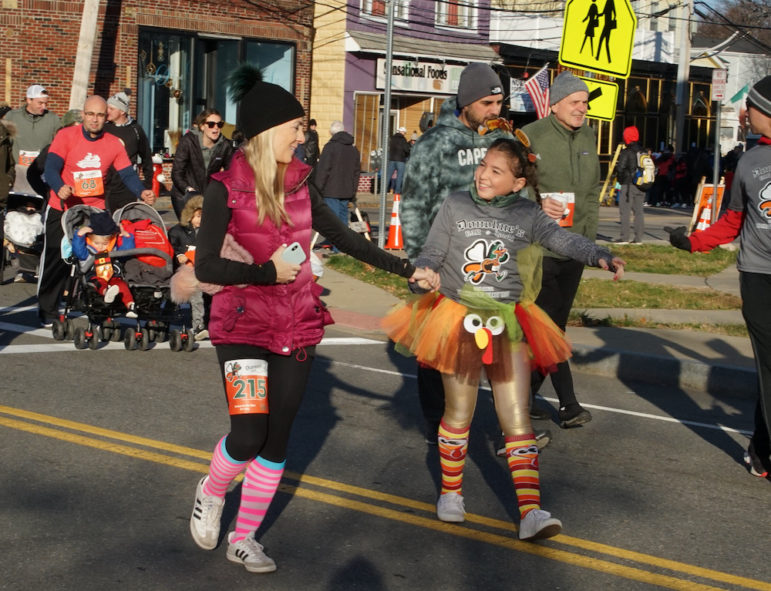 Some serious runners came suited up in their running gear, while others donned turkey headwear or costumes.
The overall winner of the race was Thomas Fellows of Somerville, who finished the 5K course in 17:02, which was more than a minute faster than the next finisher.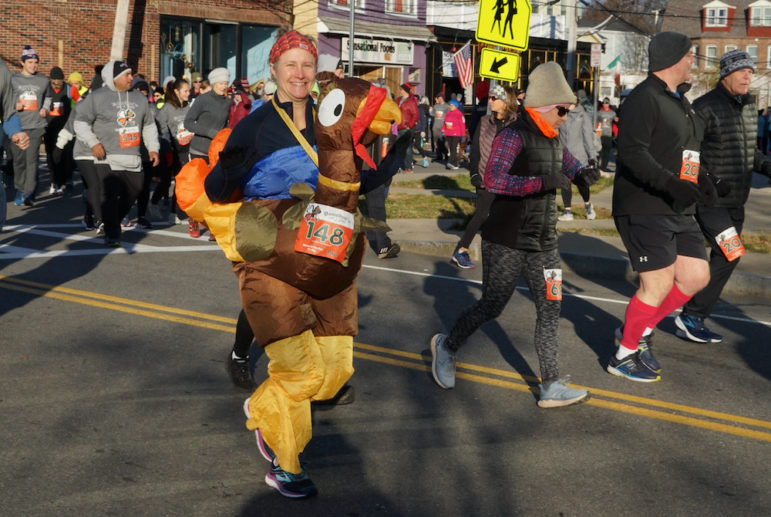 Audrey Hatas of Cambridge had the top time for a female runner, at 20:27.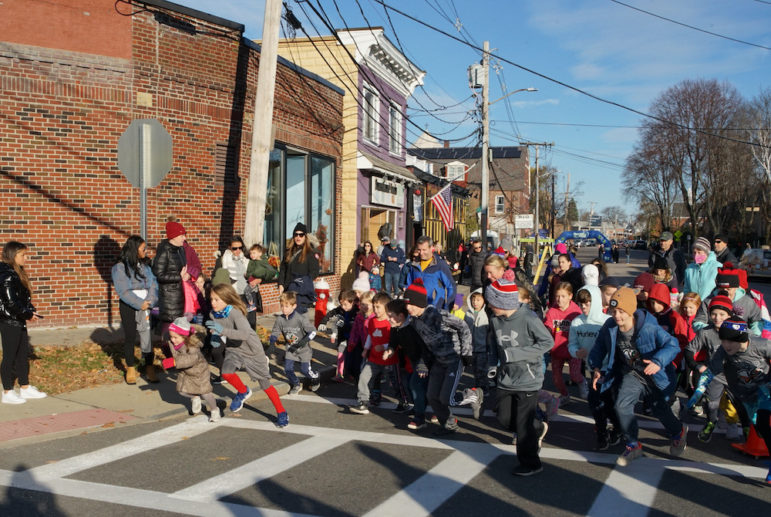 Children had a race of their own, that goes around the block rather than around Watertown.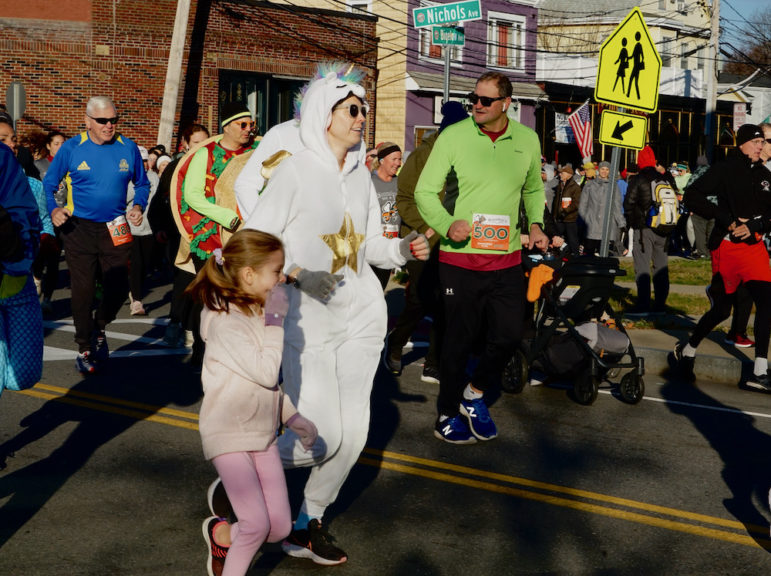 Runners, walkers and fans could enjoy a free breakfast and drinks after the race at Donohue's.
See the full results by clicking here.