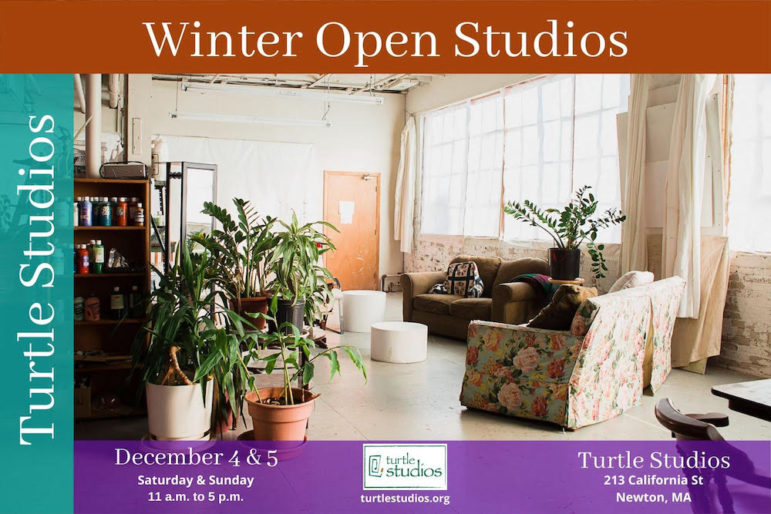 Artists from Turtle Studios will host an exhibit on Saturday Dec. 4 and Sunday Dec. 5 featuring a variety of artwork.
The Winter Open Studios will run from 11 a.m. to 5 p.m. on both days at the studio located at 213 California St. in Newton.
The show includes paintings, drawings, sculpture, fiber arts, basketweaving, photography, printmaking, mixed media, and digital arts. The works of invited artisans and crafters will also be included.
The open house includes a fundraiser called "Art Under $100." The items in this section of the open house will be priced under $100, and 100 percent of the proceeds will be donated to Turtle Studios.
A book launch for "Grace Street: A Sister's Memoir of Grief & Gratitude" by Maureen Callahan Smith will be held on Dec. 4 from 4 p.m. to 5 p.m. The author, a 25-year member of Turtle Studio, will do a reading.
There will be light refreshments and homemade baked goods. Also, gourmet baskets will be raffled.
Turtle Studios was located in Watertown from 2000-2014. For more information turtlestudios.org.