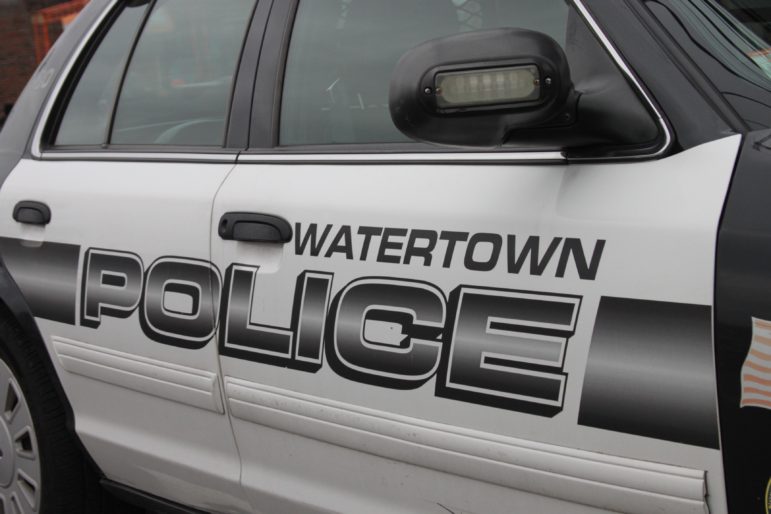 The following information was provided by the Watertown Police Department.
Arrest
Nov. 16, 1:02 p.m.: Security at Home Depot spotted a man put multiple items into a duffle bag and walk out of the store. Police were given a description and they located a man fitting the description near the parking garage near Home Depot. He had a duffle bag with items from Home Depot. They were worth a total of $363.33, and included waterproof sneakers, a Megaboom speaker, bolt cutters, wire strippers, earbuds, and a cellphone charter. Ivan Amaker, 58, of Cambridge, was arrested on a charge of shoplifting by asportation.
Incidents
Nov. 15, 4:54 p.m.: A package was reported missing from a Dexter Avenue address. It had been confirmed delivered on Nov. 12 at 1:41 p.m., but when the resident went to retrieve the package it was gone. It contained a dress worth $99.
Nov. 16, 7:45 p.m.: A man was found sleeping in Grays Laudromat. The 56-year-old man from Watertown had been trespassed from that property previously. Police asked the man to leave and summoned him to Waltham District Court for trespassing.
Nov. 17, 8:42 p.m.: A Morse Street resident started her car and it was extremely loud. When she took it to a mechanic she was told the catalytic converter had been cut out of her 2006 Honda Element. Replacing the catalytic converter will cost $1,000.
Nov. 17, 3:18 p.m.: An Olcott Street resident reported that she had been the victim of a scam. On Aug. 31, she received a text from what she thought was TD Bank that asked her to verify a recent purchase. She spoke to someone and said she had not made the purchase. She received a second call from someone claiming to be from TD Bank asking for her bank account information in regards to the charge. She then noticed that $2,215 has been transferred from her account to another account using the Zelle app. She notified her bank about the situation. In November, she noticed that $2,125 had been taken from her account. She called police and is working with TD Bank on the incident.
Nov. 18, 12:16 p.m.: A Boylston Street resident called police after finding what looked like pry marks on the back door of one of the units in a two-family home. The door had been fine on Nov. 17 and she found the marks on the 18th. Nothing was missing from the residence and police are trying to determine if someone got into the home.
Nov. 20, 4:57 p.m.: A Watertown woman received a call from someone saying they were from Amazon's fraud department. The person said a fraudulent purchase had been made for $1,630 on her account. She was told the process for getting a refund. While doing so she gave the caller some information including her credit card information. When the person asked for bank account information she realized it might be a scam and she hung up. The woman called police. Nothing is missing, and the number the person called from was tracked to California. Police are investigating.