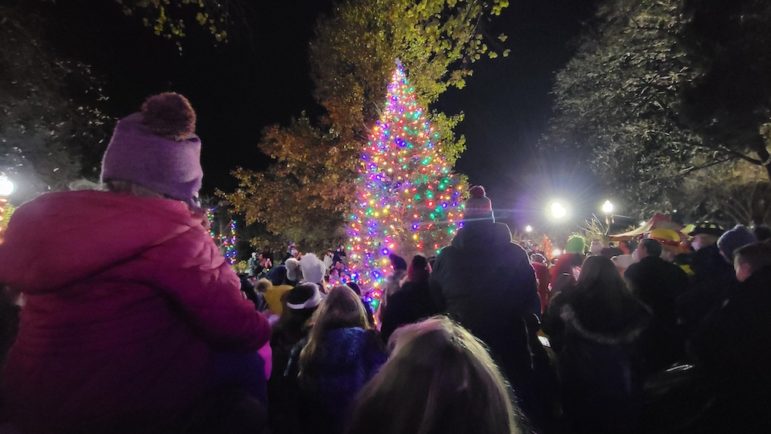 Hundreds of children and their parents flocked to the Commander's Mansion Saturday evening for the Watertown Tree Lighting.
One lucky family was selected in a raffle to turn on the lights on the Christmas tree set up outside the Mansion. The winning ticket was selected by the Mayor of Whoville, played by City Council President Mark Sideris.
The winning family was escorted over to the light switch next to the tree by a parade led by the Tuba Guy.
Before the lights went on, there were plenty of opportunities for fun, including getting a photo with Santa, the Grinch or Sparky the Fire Dog. They could also take a ride on the holiday trolley, or grab a cup of cocoa.
Dancers from Miss Maria's School of Dance entertained the crowds during the event.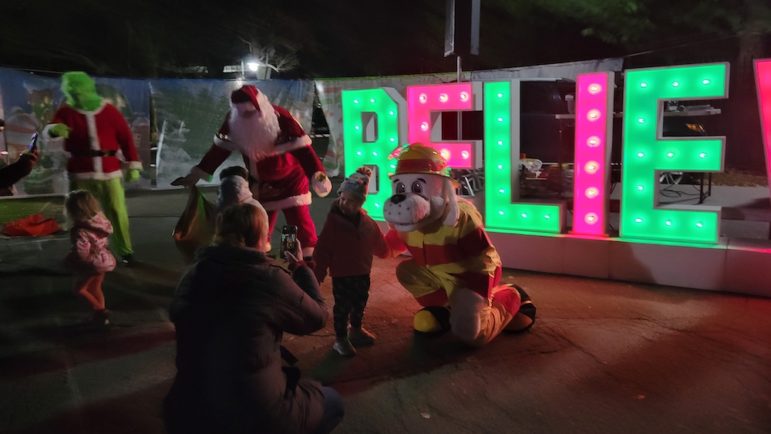 Inside the mansion, there were holiday crafts, story time and artisans selling gifts.
The Watertown Veteran's Office joined the Pvt. Shutt Detachment Marine Corps League, and VFW Post 1105 to collect items for Toys for Tots and the Watertown Police Department's Whooley Foundation.