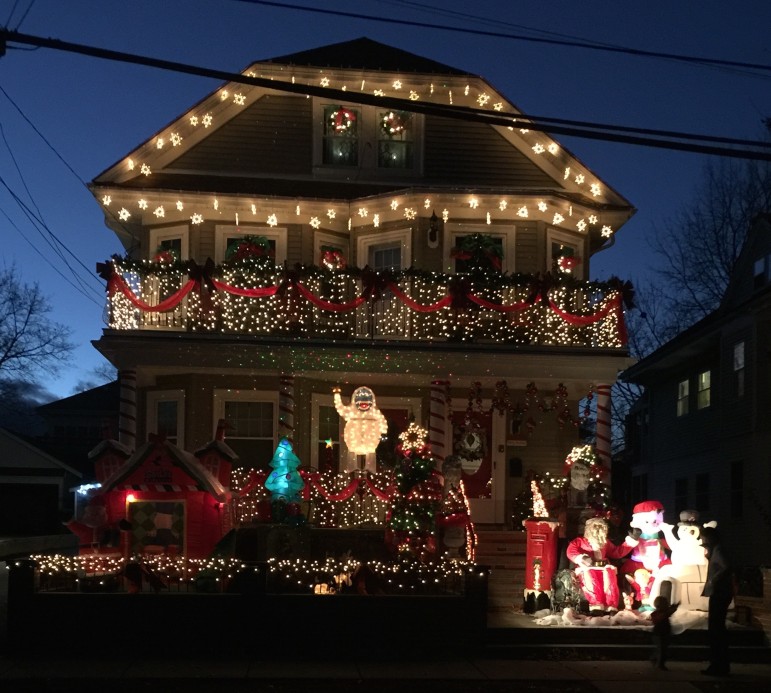 Which house in Watertown has the best holiday display? If you think it is your home, enter the Watertown Holiday Lighting & Decoration Contest.
The winner will receive a $250 American Express gift card and $250 for your favorite Watertown charity or non-profit organization.
Homes will be judged on the following criteria:
Unique design and creative use of lights and decorations
Storyline or theme
Display and placement of decorations, animated objects, etc.
Overall presentation
Judges will not enter the home or walk in the yard. It will be limited to whatever is viewable from the street and sidewalk of the home. Corner lots will be judged from all areas visible from the street.
Interior window decorations viewable from the street are permitted. You must be a Watertown resident to enter.
Decorations must be completed by 5 p.m. on Dec. 20, 2021. Homes will be viewed by judges on the Dec. 21 and 22. The winner will be notified on Dec. 23. 
To enter, email your name, address and phone number to bob.airasian@nemoves.com
The contest is sponsored by Watertown Realtor Bob Airasian.