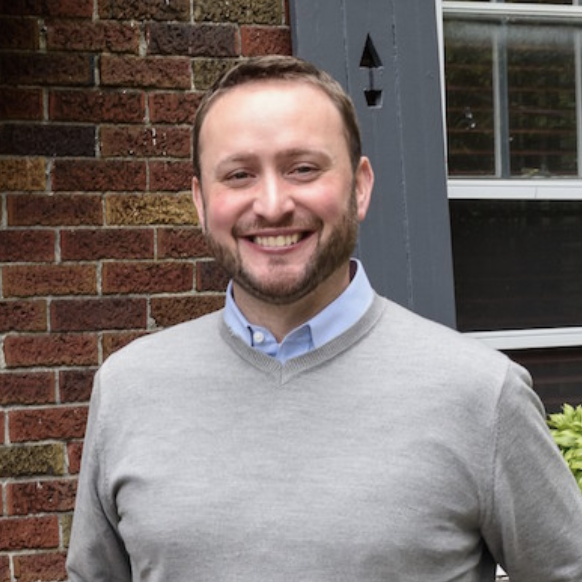 In a relatively short time on the Council, Anthony Donato left his mark and was remembered by his colleagues as a sharp, detail oriented and, most of all, kind Councilor.
After four years — two terms — Donato chose not to run for re-election as Councilor at Large. His final meeting took place on Dec. 14 where he said a "bittersweet" farewell.
"Sweet because, although my time on the Council was short, I just knew it was time for me to step down," Donato said. "Bitter because I am just so proud of all that we have accomplished in my time on the Council and even more prouder for the groundwork laid for future councilors."
He worked with every member of the Council at one point on committees, which do the detailed work before it goes to the full Council.
"Each one of them cares so much about the City and I really think that contributes to the amazing work we want to accomplish," Donato said.
In particular, he thanked Council President Mark Sideris, whose job working with the eight other Councilors Donato described as "herding cats."
"Oftentimes we as Councilors are all trying to get to the same place, doing it at different speeds and going in different directions," Donato said. "Mark has done a great job in my time to push the agenda and move things forward. You have been a great mentor and have been an even better friend during my four years."
He has confidence in the Council as it heads into the future.
"This past election, it may have been a little dicey. I say to people don't listen to that noise. If you actually watch how the Council works, we really do work together," Donato said. "We may not agree on everything, but we work together, work the problem, and try to come up with the solution that works with everybody."
One of his regrets about leaving after four years, Donato said, is that he will not be able to serve with the three new Councilors: Emily Izzo, Nicole Gardner and John Airasian.
His fellow councilors thanked Donato for his contributions and for being a kind person.
Councilor Tony Palomba noted that even when Donato clearly had the knowledge and background, he was patient with others.
"He is a very smart man. He brought to this Council a lot of knowledge about the Town given he was born and raised here, a lot of knowledge based on his being a lawyer, but the one thing that for me was that he never never held that knowledge over anyone. He never lauded it over anyone," Palomba said. "He used it to benefit to the Town, the City, but never in any interaction with him did I feel like because he knew more than I did he feel that he was better than me. And I really, really appreciated that." 
A similar sentiment was expressed by Councilor Lisa Feltner.
"As smart as he is, he wasn't afraid to ask a question that came to mind, and he didn't make anyone feel less because they had a question that maybe other people thought the answer should be obvious," Feltner said.
Councilor Caroline Bays said she will miss Donato's keen intellect and kindness.
"He caught mistakes the rest of us didn't catch, with that keen look and lawyerly look at things," Bays said. "We are going to miss your kindness, thoughtfulness and your care for the community and for the entire Council."
Council Vice President Vincent Piccirilli thanked Donato for his work on the Budget & Fiscal Oversight Committee, which spends several meetings annually putting together the Council's Budget Policy Guidelines to shape the priorities for the City government.
More than one of his colleagues noted Donato's work as chair of the committee working for more than a year on the proposed changes to the Noise Ordinance, which Sideris described as "tireless."
Donato thanked City Attorney Mark Reich, Auditor Tom Tracy and Assistant City Manager Steve Manager for "being great sounding boards."
"And the manager (Michael Driscoll), who is going out after a significantly longer term than I am, thank you for your wisdom, and also JoAnna (Hand) and Marsha (Osmand) in your office," Donato said. "And especially my colleagues."
Finally, he said he was thankful for the backing he received at home.
"I want to acknowledge my family," Donato said. "They have done so much for me the last four years, whether it was the election, or my Dad letting me leave the office any time of day, and especially my wife (Kelly).
"There have been lots of long days, long nights, and through it all she put up with it. I am not sure if she is excited to see more of me," he joked.