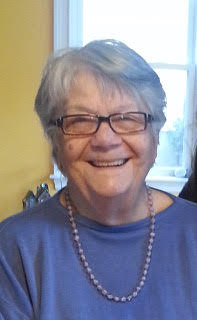 Freda (Bedig) Stephen, 96 of Watertown, passed away at CareOne Lexington on December 27, after a recent illness.
Freda grew up in Los Angeles and graduated from Belmont High School. She worked at Farmer's Insurance in Los Angeles until meeting her husband Dan Stephen. She married and relocated to Watertown and quickly became a proud Watertown resident. She always felt a closeness to her husband's family and stayed in touch with them long after his death.
She was a devoted Red Sox and Patriots fan and rejoiced in Alex Cora's return to the Sox. She loved music — anything from Andrea Boccelli to Adele — and could always be heard humming a tune. She would never turn down a trip to Kimball Farms.
Also to be noted, she never missed voting in an election and was a staunch Democrat who rejoiced in the 2020 elections.
She was a devoted mother who was overcome by the sudden death of her son Paul in August. She leaves her daughter Barbara Stephen and her husband Paul Frankian of Watertown and grand daughter Stephanie of Arlington, her daughter in law Lynn Stephen and her children Scout and Haley, her niece Jean Chavoor of Burbank, Calif., and all of her good friends at Arsenal Apartments. She will be remembered for her outgoing personality and love of life. She will be missed by us all.