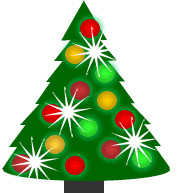 Watertown residents can dispose of their Christmas trees through the month of January, the Department of Public Works announced.
Trees will be collected on normal trash days through the end of January.
The DPW said that all lights and ornaments should be removed, and they should not be put in a bag.
"The city will only collect the tree itself," the DPW announcement said. "Please be patient about the timing of when your tree is picked up. There are a lot of trees to be picked up and the Department of Public Works will be working as efficiently as possible to get to them all."