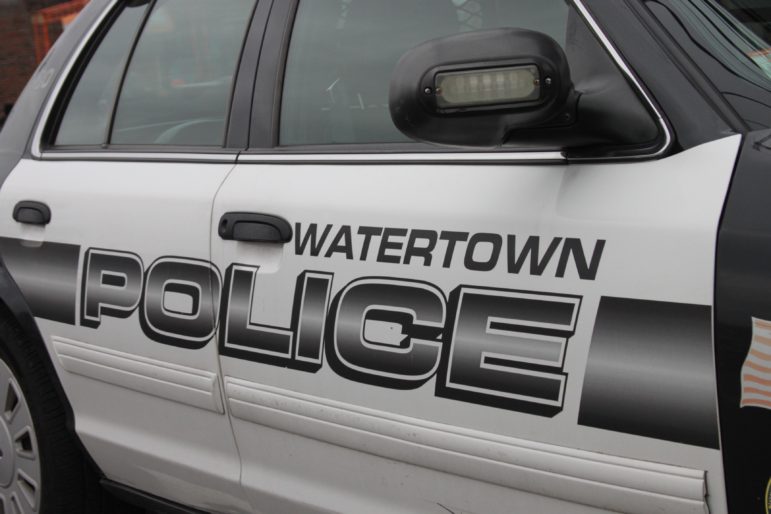 The following information was provided by the Watertown Police Department.
Arrest
Dec. 26, 6:50 p.m.: Security at Target spotted a shoplifter. He was seen taking six bottles of wine valued at $420. Police responded and found the man outside the entrance. When speaking with them they realized he had a warrant out of Quincy District Court for shoplifting. Robert Gore, 48, of Boston, was arrested on the warrant.
Incidents
Dec. 20, 9 p.m.: A package was stolen from a home on Acton Street. It had been delivered by UPS sometime between 8 and 9 p.m, and was stolen off the front porch.
Dec. 21, 3:20 p.m.: Best Buy Store security identified a male and female who went into the store, put two items in a cart and left without paying. The items taken were a Samsung speaker valued at $345, and an LOL Doll set valued at $115. The male suspect is described as African-American, 6-feet tall, wearing a black face mask, a brown jacket, grey sweatpants, and red sneakers. The woman is described as caucasian with red or brown hair, wearing a face mask, blue jeans, and a blue sweatshirt.  
Dec. 21, 11:45 p.m.: A home was broken into on Lovell Road. Some jewelry was taken. It appears someone used force to break into the home. No one was home at the time. Police are investigating. 
Dec. 22, 12:30 p.m.: A catalytic converter was taken from a vehicle on St. Marys Street. It was taken from a Toyota Prius parked in a driveway. At 9 a.m. the owner went to start the car and realized a loud noise was coming from the car. The owner brought it to a mechanic who confirmed the catalytic converter was taken.
Dec. 23, 5:58 p.m.: Someone took a grey Sharpie pen and drew a Pac Man-type logo along a beam in the stairwell in the Red parking garage at Arsenal Yards. The writing was removed.
Dec. 24, 12:01 a.m.: A car parked on Lexington Street was struck by a vehicle and sustained heavy front-end damage. The incident was caught on a doorbell camera and it showed a Honda strike the parked car, and then headed northbound on Lexington Street with no headlights on. Police are investigating.
Dec. 24, 4 a.m.: Residents of Common Street discovered that drawers in their home had been rummaged through. It appears that jewelry was taken. The residents were home at the time of the incident. Police are investigating. 
Dec. 24, 5:30 p.m.: A shoplifting incident was reported at Ulta Beauty at Arsenal Yards. A bottle of Dolce & Gabbana cologne worth $100 and three bottles of Giorgio Armani worth $400 were taken. The suspect is described as an older black male wearing a black parka jacket, hooded sweatshirt, and blue jeans. Police are investigating. 
Dec. 25, 7 a.m.: A vehicle was vandalized on Palfrey Street. The incident occurred overnight around 12:30 a.m. A male walked into a driveway, took an object and smashed the windshield, which also damaged the interior rearview mirror. The hood and passenger side window were also damaged. The estimated cost of repairs is over $1,200.