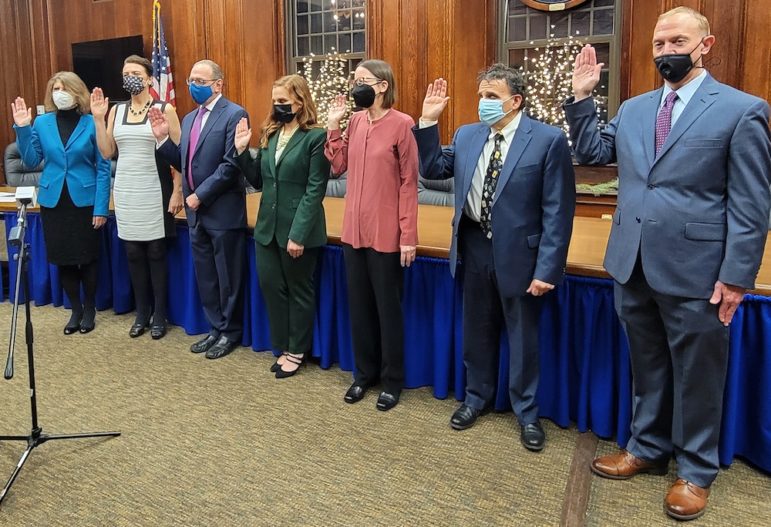 Most years, the swearing-in of Watertown's newly elected officials is part of an inauguration ceremony in a large venue with many guests, but with COVID-19 the 2022 event was an intimate affair.
The winners of the November 2021 election were sworn in by City Clerk Janet Murphy in the Council Chamber in City Hall Monday night.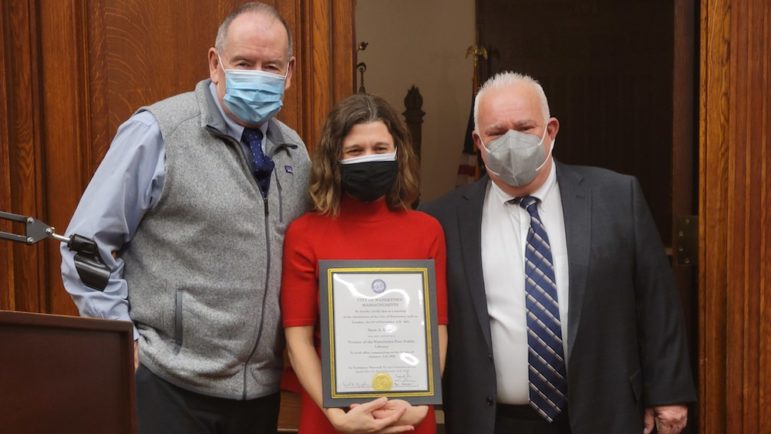 Some family members were on hand for the ceremony, but the Chamber was not full even when eight City Councilors took the oath.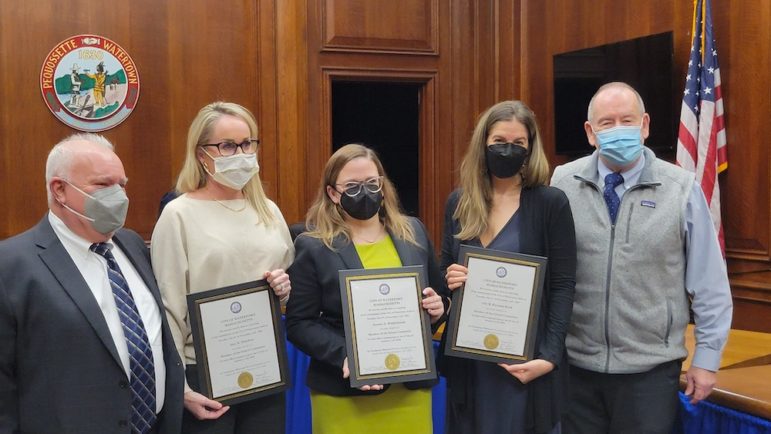 At the inauguration, the Council President gives a speech about the upcoming two-year term. Council President Mark Sideris will have to save it until another time.
"I will do it under the President's report (during a Council meeting) or we might have a Town Hall here," Sideris said. "It is an opportunity for us to see where we're going."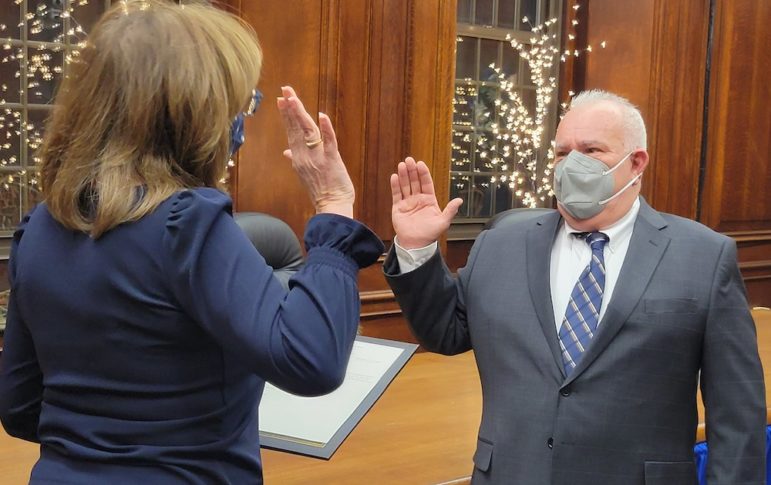 The City had planned an inauguration ceremony at the Mosesian Center for the Arts, but the event was canceled last week as cases of COVID-19 rose.
"I didn't want to do it this way," Sideris said. "Given the situation with COVID this is the right thing to do."
After the Council was sworn-in, Sideris said, "I look forward to working with you."
Sworn-in Monday were:
Library Trustee Sara Keary (Leanne Hammonds and Rosemary Su were absent).
School Committee members Jessica Middlebrook, Lily Rayman-Read and Amy Donohue
City Councilors At-Large Tony Palomba, Caroline Bays and John Gannon (John Airasian was absent)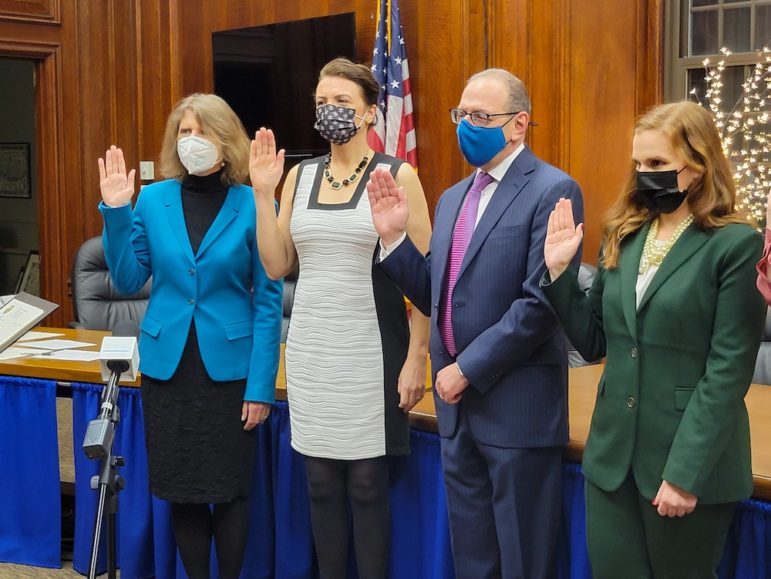 District City Councilors Nicole Gardner (A), Lisa Feltner (B), Vincent Piccirilli (C) and Emily Izzo (D)
City Council President and member of the School Committee Mark Sideris