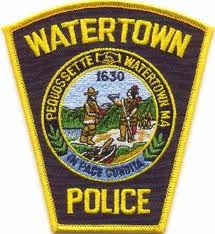 Someone threw a traffic cone through a window of a store on Main Street, and Watertown Police seek information about the incident.
Police believe the vandalism to Bling Boutique occurred in the early hours of Wednesday, Jan. 5.
We are seeking info on a vandalism that occurred at Bling, 104 Main St. Believed to have happened during early morning hours today (1/5). Unk person threw orange cone through front window. Any info. please contact @WatertownPD 617-972-6500@watertowngov pic.twitter.com/zZNeSPzTOV — Watertown Police (@WatertownPD) January 5, 2022
Anyone with information can contact the Watertown Police at 617-972-6500.