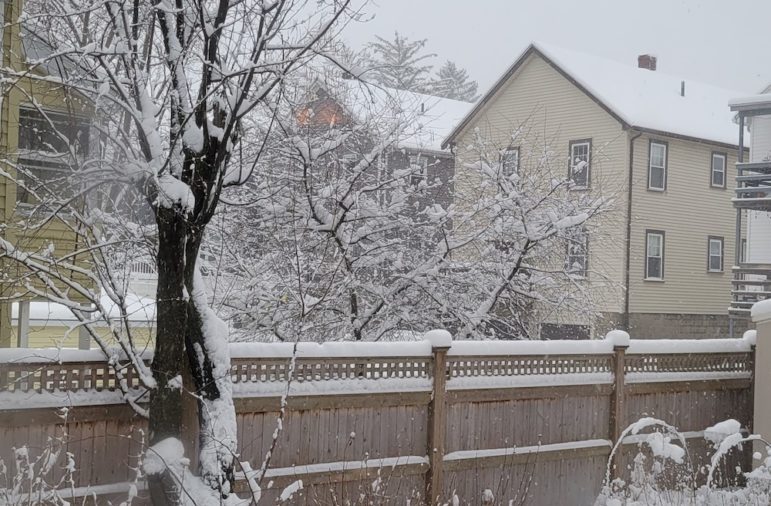 Trash and recycling pick up will be delayed by the snow storm for residents with a Friday collection day.
The Watertown Department of Public Works announced Friday morning that due to higher snowfall than projected, the City's trash contractor — Republic — moved the trash and recycling collection from Friday to Saturday.
DPW Superintendent Greg St. Louis also asked that those residents who put out Christmas Trees to please keep out of snow banks.
Restaurant Snowy Day Special
Buttermilk & Bourbon at Arsenal Yards announced it will be serving up a toasty, caffeinated kick tomorrow, its Hot Chocolate Espresso Martini made with hot chocolate, espresso, Bailey's, caramel, cinnamon and topped with whipped cream and a wafer cookie.
City/School Closings
Due to the storm, the Watertown Public Schools are closed and there will be a noon opening for City Hall, the Watertown Free Public Library and the Watertown Senior Center.